UK Government to "boost" support for British farmers
The UK Government has committed to providing a "package of measures" to encourage people to "buy British" produce when shopping online.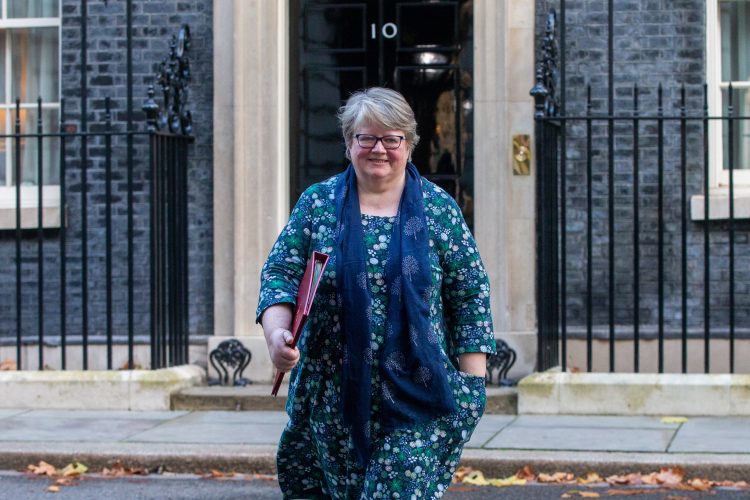 On Back British Farming Day 2023, the UK Government announced that it is committing to support British farmers by creating a "package of measures" to encourage consumers to "buy British" when they shop for food online.
What's more, Secretary of State for Environment, Food and Rural Affairs, Thérèse Coffey, has pledged to support campaigns to endorse the taste and quality of home-grown meat and dairy products, while also confirming that farmers will be provided with "the cashflow they need" to invest in their businesses.
"This government will always back British farmers who produce some of the highest quality food in the world, contribute billions to our economy, and are the custodians of our countryside," said Coffey.
"Today's announcements are acting on commitments made at the Farm to Fork Summit and driving forward our new farming schemes to deliver a profitable and sustainable food and farming sector that delivers for people and our planet now and into the future."
Currently, there is a commitment to produce 60 percent of the food that Brits consume in the UK. In its latest announcement, the government has committed to providing a boost to the UK's £127 billion food and farming sector.
In another update, the government has confirmed that those farmers that are producing sustainable British food under its land management schemes "will be able to use them to help meet public procurement standards". This is something that it says will benefit British farmers and allow the public sector to "benefit from more excellent British food".
What's more, the government has embarked on a recruitment drive to appoint "five extra agri-food attaches", something its claims will unlock new trading markets.
"The government's flexible and accessible farming schemes are supporting farmers to produce high-quality food while delivering for the environment. An increasing number of farmers are taking part in our environmental land management schemes, with 32,000 Countryside Stewardship agreements successfully in place across England for 2023 – a 94 percent increase in since 2020 – and over 6,000 applications already received this year," continued Coffey.
"The new and improved Sustainable Farming Incentive 2023 – which has 23 actions on offer for farmers – is currently accepting expressions of interest and will start accepting applications from 18 September.
"Today, in recognition of the challenges faced with inflation and rising input costs, we are confirming that farmers who have a live Sustainable Farming Incentive 2023 (SFI) agreement before the end of the year, will receive an accelerated payment – worth 25 percent of the value of their agreement – in the first month of their agreement, helping with cashflow and ensuring SFI works for farm businesses."
Stating that he will do "all [he] can to support British farmers and growers", Minister of State for Food, Farming and Fisheries, said: "Our flexible new farming schemes and continued investment in technology and automation are already delivering positive outcomes for domestic food production and the environment.
"With another record year for Countryside Stewardship, it's great to see so many farmers signing up and getting involved. I will continue to work closely with the sector to take on board feedback to ensure our schemes work in the best possible way so farmers can run profitable and sustainable businesses into the future."
Spencer also committed to the UK Government identifying opportunities to "remove unnecessary burdens for small abattoirs to make it easier for them to operate and support farmers in reaching local and international markets".
"This will be supported by a £4 million Small Abattoir Fund – opening by the end of 2023 – to improve productivity, enhance animal health and welfare, and encourage investment in new technologies," explained Spencer.
"The support for small abattoirs is the latest move by government to increase fairness in the supply chain, with new regulations for the dairy and pig sectors to be introduced next year, and consultations on eggs and horticulture supply chains launching later this year".
Speaking on behalf of the National Farmers' Union (NFU) on Back British Farming Day, Minette Batters, President of the NFU, explained that she believes Britain's farmers and growers "are truly inspirational" and finds it "heart-warming to know the public really value the work we do in producing fantastic homegrown food".
In Batters' words, British farmed food "underpins" the sector and "is worth more than £100 billion to the national economy, all while protecting and enhancing our iconic landscapes".