Government lifts bird housing restrictions
The UK Government has lifted the mandatory bird housing rule for poultry and captive birds across England and Wales.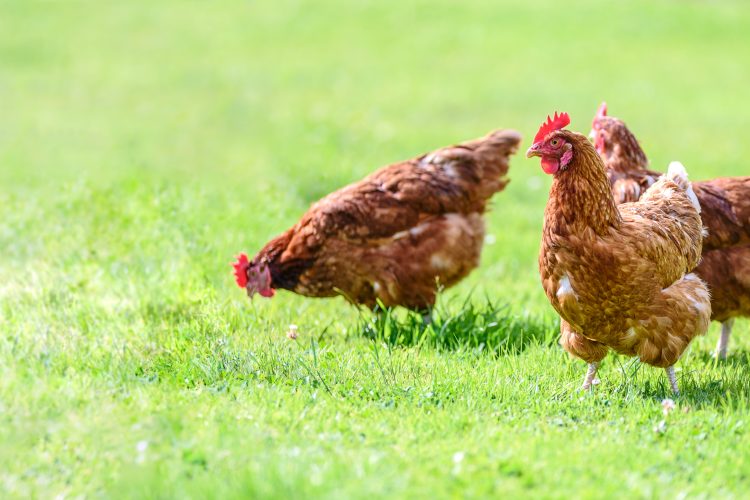 On 00:01 on 18 April 2023, the mandatory housing rules for birds and poultry in England and Wales were lifted by the UK Government.
Announced by the Department for Environment and Food and Rural and Affairs (DEFRA) and the Animal and Plant Health Agency, poultry and captive bird owners will now be able to release their flocks as the housing measures are no longer needed to "help stop the spread of bird flu" (avian influenza).
This means that, from 18 April 2023, eggs laid by birds with access to outside range areas will be able to be marketed as 'free range' eggs.
However, DEFRA has made it clear that the avian influenza prevention zone (AIPZ) with mandatory biosecurity requirements still remains in force. According to DEFRA, this is because "scrupulous biosecurity remains the most effective method of disease control available".
"All bird keepers must continue to meet the enhanced biosecurity measures set out in the declaration," confirmed DEFRA.
New Food previously reported on the housing measures being put in place across England and Wales from 7 November 2022.
In November, the UK's Chief Veterinary Officer Christine Middlemiss explained: "We are now facing the largest ever outbreak of bird flu [in 2022], and are seeing rapid escalation in the number of cases on commercial farms and in backyard birds across England."
Since 1 October 2022, there have reportedly been 178 confirmed cases of highly pathogenic avian influenza (HPAI) in the UK.
Breaking down this figure, DEFRA has said that 150 of the cases were reported in England, 21 in Scotland, six in Wales and one in Northern Ireland.
Meanwhile, on 20 March 2023, there was one confirmed case of low pathogenic avian influenza (LPAI) in Scotland.
However, now the mandatory housing restrictions have been lifted in England and Wales, many poultry farmers could be looking forward to getting their typical practises back to normality. It is likely that DEFRA will be remaining vigilant to see how the next few months transpires in relation to the potential spread of the virus.
New Food will keep its readers updated with any developments.