DEFRA appoints new Secretary of State
Thérèse Coffey has been appointed as the UK's Secretary of State for Environment, Food and Rural Affairs.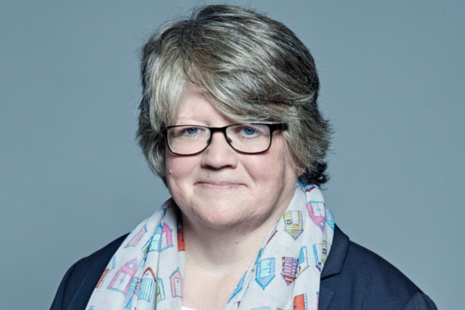 The UK Government's Department for Environment, Food and Rural Affairs (Defra) will now have Thérèse Coffey as its Secretary of State.
Having been appointed under the control of the latest Prime Minister, Rishi Sunak, Coffey will be the UK's third Environment Secretary in two months, taking over from Ranil Jayawardena.
Coffey explains that she is "delighted to return to DEFRA" and that she will ensure that protecting the environment remains at "the heart of [DEFRA's] manifesto".
She added: "I will work closely with rural communities, farmers, industry and the champions of our environment to strengthen our natural environment and support our thriving food and farming sector."
Regarding DEFRA's previous projects, Coffey said: "I look forward to resuming our work to protect nature and deliver a stronger rural economy."
Commenting on Coffey's appointment, Minette Batters, President of the National Farmers' Union (NFU), stated: "This is a crucial time for the country, and I look forward to discussing some of the solutions British farming can bring to the table when it comes to growing our economy by producing more climate-friendly food for markets at home and overseas.
"British food and farming is currently worth more than £100 billion to the nation's economy and has the potential to deliver so much more, in particular in our fight against climate change."
Previously, Coffey was the Secretary of State for Health and Social Care, and Deputy Prime Minister, between 6 September 2022 and 25 October 2022. She was also Secretary of State at the Department for Work and Pensions between 8 September 2019 and 6 September 2022.
Delighted to welcome @theresecoffey as our Secretary of State. Welcome back to @DefraGovUK, we look forward to working with you pic.twitter.com/bLpRVHEboQ

— Tamara Finkelstein (@TamFinkelstein) October 26, 2022
Coffey formerly served as the UK's Minister of State at Defra between 25 July 2019 and 8 September 2019. She was also Parliamentary Under Secretary of State at Defra between 17 July 2016 and 25 July 2019.
Due to recent political upheaval in the UK, when asked what the NFU believes the Secretary of State should be prioritising, Batters said: "We are at a pivotal time for agriculture policy. I look forward to working with the new Secretary of State to provide urgent clarity for farmers and growers on the new Environmental and Management schemes to ensure they can deliver a thriving food and farming sector, alongside and equal to continued environmental protection and enhancement."