MSU receives $3.4 million USDA grant for herb research
The USDA has paid for Michigan State University (MSU) to carry out research surrounding culinary herbs produced in controlled environments.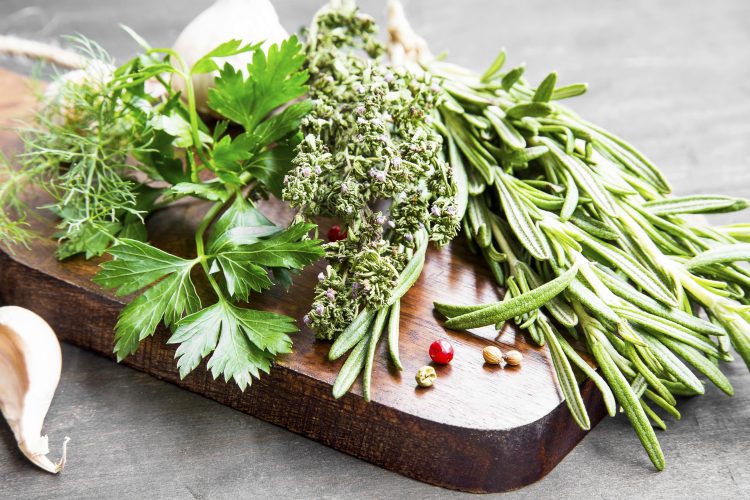 A Michigan State University-led (MSU) team has received a $3.4 million grant from the US Department of Agriculture (USDA) to research the profitability and environmental sustainability of fresh cut and potted culinary herbs produced in controlled environments.
The funding has been given as part of the Speciality Crop Research Initiative of the USDA National Institute of Food and Agriculture.
With this money, the researchers will be looking to demonstrate how controlled-environment agriculture (CEA) can create a more sustainable and economically fruitful future for the industry in a project called CEA HERB.
The popularity of fresh culinary herbs in the US is increasing. According to MSU, the US Agency for International Development has highlighted that herb popularity has increased from 10 percent to 12 percent annually from 2004 to 2014. Since then, the figure has reportedly continued to climb, with some of the most popular fresh culinary herbs being parsley, chives, basil and coriander.
Culinary herbs are divided into two market segments: fresh cut (for the leaves and steams) and potted plants. A USAID study states that roughly 69 percent of domestic fresh-cut herbs are grown in Arizona, California, Florida, Hawaii and Texas, however, nearly $300 million worth are imported each year.
Even with the option of both homegrown and imported herb supplies, there are still challenges that the fresh herb industry has to face, including diseases, droughts and floods, foodborne illnesses, and supply chain disruptions.
"Growing fresh culinary herbs in controlled environments offers a multitude of benefits, including less environmental impact by reducing inputs, the ability for year-round production, and offering high-quality, flavourful and nutritious foods," said Roberto Lopez, an associate professor and controlled environment extension specialist at the MSU Department of Horticulture.
"There are still impediments to the industry reaching its full potential, which heightens the need to educate growers on cost-effective production techniques, boosting yields, improving flavour and post-harvest shelf life, increasing food safety and much more."
Convincing growers to reap the benefits
Even with Michigan being home to one of the United States' largest greenhouse industries, Lopez has highlighted a lack of dedicated research in the culinary herbs. This, he says, has inhibited many potential growers from converting to controlled-environment agriculture.
Ultimately, the four-year project aims to educate current and prospective growers that there are significant production and sustainability benefits that cannot be replaced in the field.
In order to move away from relying on imported herbs, Lopez has endorsed the use of controlled-environment agriculture as he said it "provides a unique opportunity to distribute production across the US by taking seasonal climate variability largely out of the equation".
Kickstarting CEA HERB
The research team will conduct a survey that highlights various production methods, sensory experiences and marketing strategies, in an effort to capture feedback from participants all over the US. The goal is to reveal consumer perceptions of culinary herbs and their willingness to pay a premium price for fresh stock.
Participants will also be asked to taste test the herbs and state which sensory impacts they value most. Additionally, a product choice experiment using eye tracking will be carried out, which should reveal traits consumer gravitate towards.
Following this, researchers will perform controlled-environment studies to identify practices that increase growth, quality, shelf-life, disease management and food safety.
The overall results will be collated to create marketing, production, plant protection, technology adoption, post-harvest, and food safety resources for growers.
"Consumer profile development will allow for the identification of new markets and aid in increasing demand for US controlled environment-grown, fresh culinary herbs," said Lopez.
Though the project will take four years to complete, Lopez believes it is critical to thoroughly research all aspects of culinary herbs in relation to the US market.
He concluded: "It's important that this project is a holistic research and outreach effort."