How the FSIS is tackling US Salmonella infections
The US Department of Agriculture's (USDA) Food Safety and Inspection Service (FSIS) has released a proposed regulatory framework to reduce the risk of poultry products being contaminated with Salmonella. Here's what it comprises…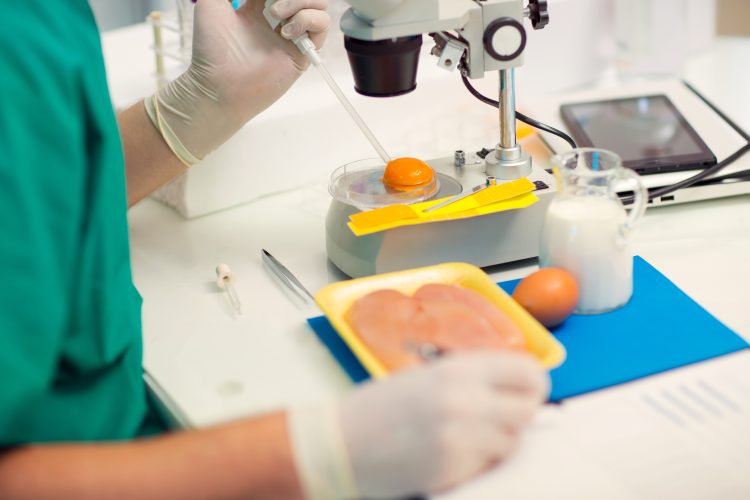 In an effort to better control Salmonella contamination in poultry products, the US Department of Agriculture's (USDA) Food and Safety Service (FSIS) has released a proposed regulatory framework.
According the Centers for Disease Control and Prevention (CDC), Salmonella has caused approximately 1.35 million human infections and more than 26,000 hospitalisations in the US each year. Along with causing some not so nice symptoms such as fever and diarrhoea – and in extreme cases, death – it's also quite costly. In fact, treatment costs the States around $4.1 billion annually, with the country paying an estimated $88 million for the subsequent loss of economic activity.
The new framework includes a new strategy that hopes to reduce foodborne illnesses linked with poultry, and will be discussed during a virtual public meeting on 3 November 2022 to encourage input from stakeholders.
"Salmonella in poultry is a complex problem with no single solution," said USDA Deputy Under Secretary, Sandra Eskin. "However, we have identified a series of strategic actions FSIS could take that are likely to drive down Salmonella infections linked to poultry products consumption, and we are presenting those in this proposed framework."
Controlling Salmonella infections
With poultry consumption accounting for 23 percent of the Salmonella cases in the US, the FSIS has outlined three ways it will help better manage this issue.
The three components in its framework are:
Requiring that incoming flocks be tested for Salmonella before entering an establishment
Enhancing establishment process control monitoring and FSIS verification
Implementing an enforceable final product standard.
Additionally, the framework addresses cross-cutting issues of testing for Salmonella, potential impacts on small and very small establishments, and data sharing.
Supporting the guidelines, Dr Craig Hedberg, a professor at the University of Minnesota School of Public Health and Co-Director of the Minnesota Integrated Food Safety Center of Excellence, stated that the framework "is an important step towards moving away from hazard-based regulation toward risk-based regulation".
He continued: "Focusing on levels of Salmonella and highly virulent strains of Salmonella rather than just the presence or absence of Salmonella should reduce the number of illnesses associated with poultry."
Dr Angie Siemens, Vice President for Food Safety, Quality and Regulatory at Cargill, has also shown the company's support for this new framework.
"Cargill supports the need to develop a public health risked based approach to assist in meeting the Healthy People 2030 Salmonella targets," she stated.
While Amanda Craten, Board Member of STOP Foodborne Illness has marked the framework as a "historic first step toward final product standards", describing it as a "science-based, risk-based, enforceable and effective [method] at protecting our vulnerable loved ones".
An online copy of the proposed framework is available here.