FDA considers changing rule on "healthy" label
The FDA is considering updating the nutrient content claim "healthy" definition on food labels to reduce diet related diseases in the US.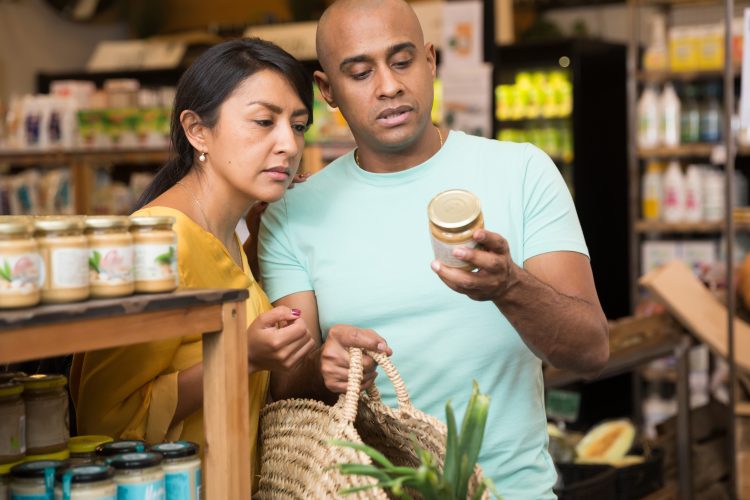 The US Food and Drug Administration has issued a proposed rule to redefine the nutrient content claim "healthy" on food and beverage products.
The proposed rule is said by the Federal Register "to be consistent with current nutrition science and Federal dietary guidance, especially the Dietary Guidelines for Americans (Dietary Guidelines), regarding how consumers can maintain healthy dietary practices".
The FDA wants to update the definition of the nutrient content claim "healthy" and is studying ways to help you spot foods that qualify to make the claim. https://t.co/9hYGcOUS2y pic.twitter.com/rhkM0HHlEw

— U.S. FDA (@US_FDA) September 28, 2022
Many food and beverage products available in today's market already include a "healthy" label which acts as a quick signal to consumers, allowing them to identify nourishing foods without additional background nutrition knowledge.
The proposed changes to the definition of "healthy" align with current nutrition science, the Dietary Guidelines for Americans, 2020-2025 and the updated Nutrition Facts label. The FDA's approach focuses on ensuring that nutrient-dense foods, which help consumers to build a diet consistent with current dietary recommendations, can qualify to bear the claim.
This action by the FDA is part of its plan reduce diet-related chronic diseases and advance health equity.
Diet-related chronic diseases in the US are the leading causes of death and disability. According to the FDA, more than a million Americans die annually from diet-related diseases such as cardiovascular disease, diabetes and certain forms of cancers.
To prevent fatality, people can adapt their diet to make sure it is nutritionally balanced, including fruits, vegetables, lower-fat dairy and whole grains. All of which are associated with improved health.
The Centers for Disease Control and Prevention (CDC) has previously revealed that 36.5 percent of US adults are obese and a further 32.5 percent of US adults are overweight. Therefore, providing informative and accessible food labelling guides may help the country adopt a healthier food supply for all.
With the new proposed policy, foods would only qualify to be labelled 'healthy' if they contain certain amounts of nutrients and adhere to limits where appropriate. For example, for a cereal to have a "healthy" claim on the package, it would need to have enough whole grains and not exceed the limits for saturated fat, sodium, and added sugars.
However, there are concerns that the definition might lead to considerable legal action. Angela Spivey, Partner and Co-Leader of Alston & Bird's Food & Beverage Industry Team said "I expect the FDA's updated definition of 'healthy' to open the litigation floodgate."
A noticeable change that would occur if the proposed change occurs is the relabelling of products including nuts and seeds, higher fat fish such as salmon, certain oils, and water. Currently, they cannot be labelled "healthy" however they are part of a healthy dietary pattern and recommended by the Dietary Guidelines. This means that and would qualify to bear the "healthy" claim under the newly proposed definition.
"In a sense, this is the tip of the iceberg. Food and beverage manufacturers can expect that all labels with an arguable 'health' claim will be under increased scrutiny in the months to come," forecasted Spivey.
Looking to the future, the FDA is also researching a symbol that manufacturers could use on the front of the pack to show that their product meets the new FDA definition of "healthy".
With the use of a standardised graphic, consumers would be able to easily identify nutritional options in the supermarket and have greater confidence when building healthy eating patterns.