Liz Truss considers abolishing UK Government's HFSS ban
Liz Truss is reviewing the UK's anti-obesity strategy, in a move which may see her axe multiple measures set out by the high in fat, salt and sugar (HFSS) restrictions.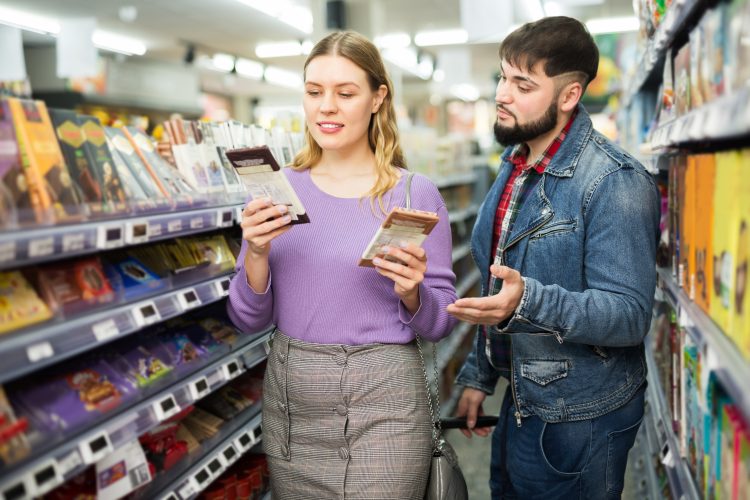 Days into her term in office, the UK's new PM Liz Truss is considering axing the regulations that would be imposed as a result of the HFSS (high in fat, salt and sugar) restrictions, The Guardian has reported. This ruling was implemented by her predecessor Boris Johnson to deter people from eating junk food as way of tackling obesity in the UK.
Some of the current measures that are said to be under review include reintroducing multibuy 'buy-one-get-one-free' (BOGOF) deals in shops and displaying sugary drinks next to customer checkouts. Additionally, certain products may be reintroduced to advertising before TV's 9pm watershed.
Professor Graham MacGregor, Chair of Action on Sugar and Action on Salt is concerned about the potential adjustments being discussed by the Treasury. Professor MacGregor told New Food: "Scrapping the government's evidence-based obesity strategy would be disastrous to both public health and also to the many food businesses which have spent years and vast amounts of money preparing for this change in policy."
The obesity levels of the British public were investigated in a 2020 NHS report, with records showing 10,780 hospital admissions were directly attributable to obesity. On top on this, more than one million hospital admissions are said to be related to obesity.
According to The Guardian report, the review order by the Treasury is part of Truss' commitment to help consumers with the ongoing cost of living crisis.
Interestingly, the NHS National Child Measurement Programme previously found that obesity prevalence is highest among deprived groups in society, with children from the most deprived areas of Britain being more than twice as likely to be obese as their peers living in the richest areas.
Another obesity prevention strategy that the government are supposedly considering is omitting calorie counts on restaurant menus. This was a recent strategy that was only implemented in April 2022 to assist customers in making healthier choices when eating out.
How will UK Government's new health Bill impact the food sector and consumer?
It has been said that there is potential for the 2018 sugar tax to be reconsidered too; a measure that particularly affected the formula of fizzy drinks.
With obesity costing the NHS an estimated £6.1 billion plus a year, now is a perhaps a counterintuitive time to remove anti-obesity measures.
"Now, more than ever, the UK population need equitable access to healthy, affordable food and this can only be achieved with policies designed to rebalance our food system," evaluated Professor MacGregor.
"The government must now commit to key measures such as mandatory targets for calories, sugar and salt reduction, well enforced marketing and promotions restrictions (including shortening the delay to ban junk food multi-buys) and clearer and mandatory food labelling. Our new Prime Minister must also honour Number 10's levelling up promise and protect the nation's health from the devastating effects of unhealthy diets high in saturated fat, salt and sugar (and lacks fruit and vegetables) which is the biggest cause of death and disability globally and costs the UK more than £100 billion (combined) annually."