Recall roundup: This week's food recalls from the UK, US and Canada
This week's roundup sees numerous undeclared allergens causing recalls around the world.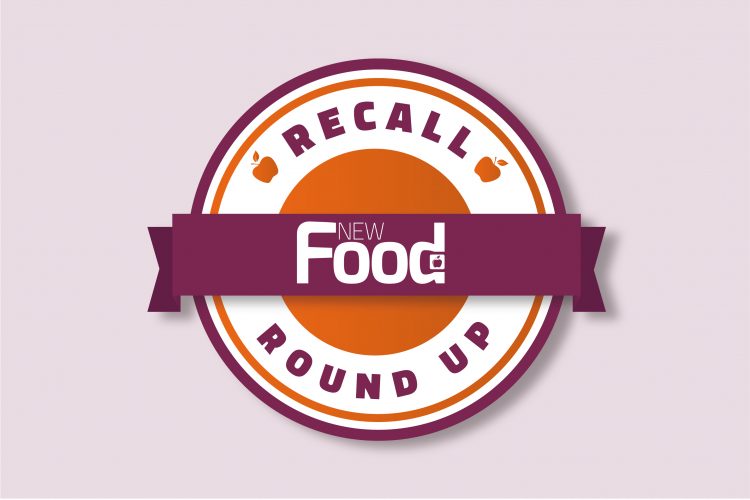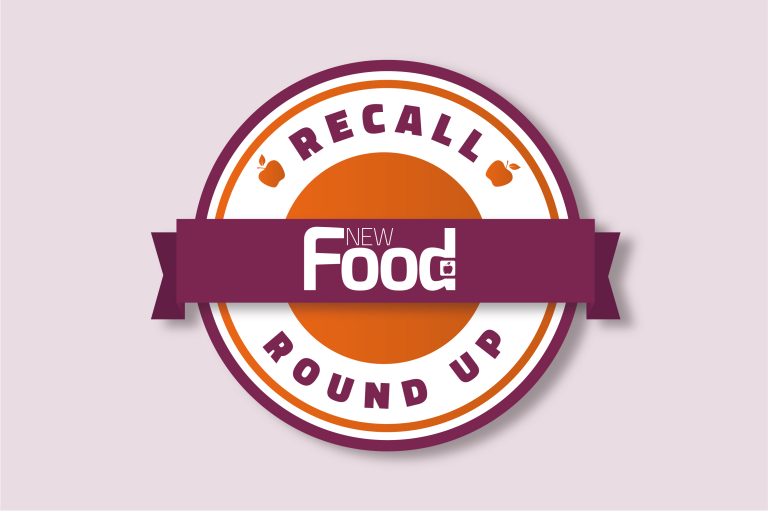 Pathogens
In Canada, Below Zero brand Whole Raspberries has been recalled due to norovirus. The recalled products were sold in Quebec and Ontario.
Foreign objects
Mars Wrigley Confectionery is recalling specific varieties of SKITTLES Gummies, STARBURST Gummies, and LIFE SAVER Gummies due to the potential presence of a very thin metal strand embedded in the gummies or loose in the bag. The products were sold in Canada and the US.
Undeclared allergens
In the UK, Asian Traders Ltd is recalling Parle Premium Rusk because it contains milk which is not mentioned on the label, whilst SP Wholesale is recalling Wonka Bar (Milk Chocolate) as it contains almonds (nuts) and peanuts which are not mentioned on the label.
In Northern Ireland, Lidl NI is recalling Just Free Gluten Free Black Pudding because it contains gluten which is not mentioned on the label. Lidl NI is also recalling Just Free Gluten Free White Pudding as a precautionary measure, as it may contain gluten, which is not mentioned on the label.
White Cane Smoked Salmon LLC is recalling Wild Alaskan Cooked and Smoked Salmon in the US because it contains undeclared wheat and soy. People who have an allergy or severe sensitivity to wheat or soy run the risk of a serious or life-threatening allergic reaction if they consume this product, according to the US Food and Drug Administration (FDA). The affected product is packaged in vacuum bag, sold frozen, and there is no lot code or best by date on the package.
Also in the US, Dierbergs Markets is recalling its Fresh Garden Spiral Pasta Salad. More information can be found here.
Another US recall due to undeclared allergens is centred around Mrs Miller's Homemade Jams, which is recalling its Smokey BBQ Bacon Jam and Spicy Chili Bacon Jam due to undeclared soy. More information on the affected products can be found here.
Meanwhile, HP Hood LLC is recalling cases of its Planet Oat Chocolate Chip Cookie Dough and Planet Oat Chocolate Peanut Butter Swirl Non-Dairy Frozen Dessert in the US because it may contain undeclared peanuts. The impacted products have a best by date of 12/17/22.
In Canada, GB Foods brand Various Sausage Products are under recall due to undeclared gluten and/or wheat. More information can be found here.
Also in Canada, Tree Brewing Co., is recalling its Golden Larch Grapefruit Radler from the marketplace because the products contain sulphites which are not declared on the label. The recalled products have been sold in Alberta and British Columbia.
Finally, yet another allergen-related recall in Canada took place due to undeclared hazelnuts in Jumbo brand Melk Chocopasta (Milk Chocolate Spread). The recalled product was sold in Alberta, British Columbia and Manitoba.
Related organisations
Asian Traders Ltd, Below Zero, Dierbergs Markets, Food and Drug Administration (FDA), GB Foods, HP Hood LLC, Jumbo, Lidl NI, Mars Wrigley Confectionery, Mrs Miller's Homemade Jams, Tree Brewing Co., White Cane Smoked Salmon LLC
Related regions