Calorie labelling to become legal requirement
Calorie labelling regulations will be mandatory for most businesses in England soon, but are food and drink companies ready for this?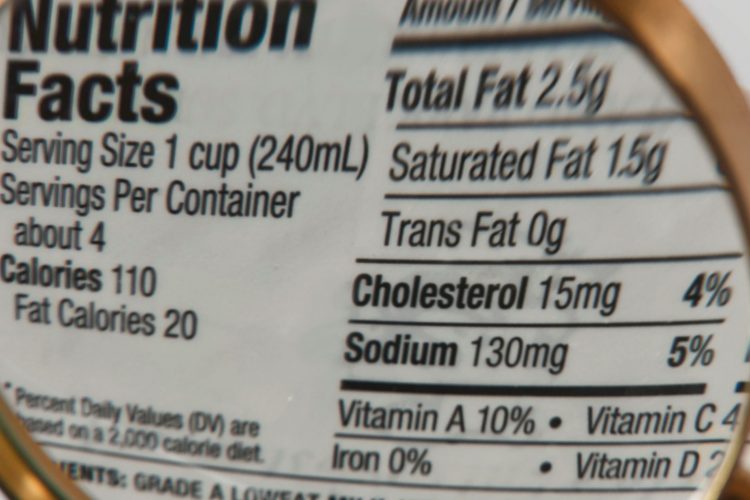 In April 2022, new calorie labelling regulations will come into effect in England, meaning many food and hospitality businesses will be required to display calorie information to customers. 
The Calorie Labelling (Out of Home Sector) (England) Regulations 2021 will require food businesses with more than 250 employees to provide calorie information on physical menus, online menus, food delivery platforms or food labels. 
In line with the Calorie Labelling Regulations, businesses will be required to include the energy content of the food in kilocalories (kcal), reference the size of the portion that the calorie information relates to, and include the statement: 'adults need around 2,000 kcals a day'. 
It has been found that 28 percent of adults in England are obese, while a further 36 percent are overweight. This new legislation aims to tackle these rising numbers by helping people make more informed choices and opt for healthier meals.  
As a direct response to the new regulations, leading compliance specialist Bureau Veritas is urging food businesses to prioritise the correct labelling of food, to ensure full compliance.  
"The health of adults and children has long been a hot topic with various tactics put in place over the years to reduce unhealthy eating, including restrictions on television advertising. However, with data now showing a staggering number of adults measuring as overweight or obese, the Government is taking much-needed action on larger food businesses to ensure they play their part in supporting informed and smarter food choices," said George Macfie, Food Technical Manager at Bureau Veritas. "The legislation will impact a significant number of food businesses, including restaurants, cafes, fast food outlets and takeaways, specialist food stores – such as delicatessens and sweet shops – as well as domestic transport businesses including planes, trains and ferries." 
According to Bureau Veritas, it will be key for businesses to educate staff members to pave the way for a successful transition to the new rules. They will be responsible for informing visitors on the calorie information and where this can be found. It adds that it is also vital that the calorie information is calculated using average values and supported by data, based on either the manufacturer's analysis of the food, a calculation from the known ingredients used or from established and accepted data. 
"These food businesses have been focusing on processes to meet the requirements of other regulations such as Natasha's Law – the legislation governing allergy labelling of food – now the focus turns to calorie labelling," added Macfie.  "This is a positive change in the provision of nutritional information which must be researched, planned for, and welcomed. By implementing changes to food labelling and display, everyone involved can meet the new requirements and support customers to make better food choices. If it seems daunting, we encourage firms to seek support from external specialist partners, such as Bureau Veritas, which can help to achieve compliance." 
Bureau Veritas has recently launched 'Calorie Labelling: Guidance for Food Businesses' to help companies take necessary action before these regulations are put in place next month.