Many in the UK "can't afford to boil" potatoes as cost-of-living crisis worsens, supermarket boss claims
Food bank users are saying no to many root vegetables "because they can't afford to boil them", says Iceland's MD.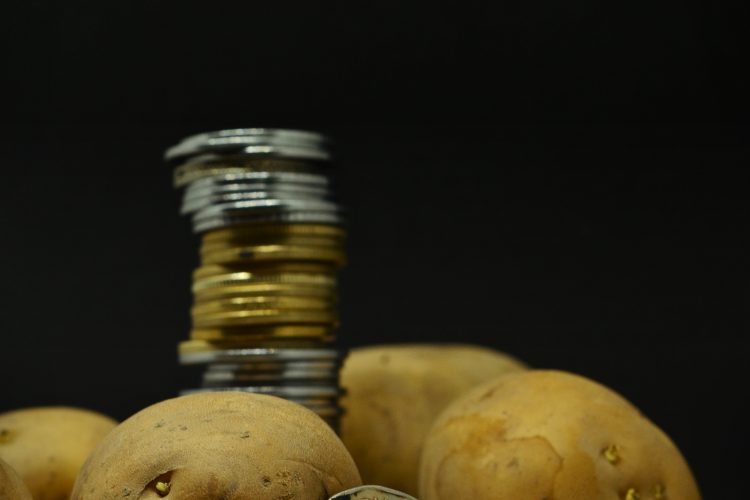 Hungry families using food banks to feed themselves are leaving vegetables such as carrots and potatoes behind because they can't afford to cook them, according to Iceland boss, Richard Walker.
In a BBC Radio 4 programme, Richard Walker said food bank users in the UK were saying 'no' to potatoes and root vegetables because they could not "afford the energy to boil them". He added that the cost-of-living crisis is the "single most important domestic issue that we're facing as a country, and it is incredibly concerning".
The supermarket giant's boss has previously addressed this issue, stating that Iceland is committed to freezing its £1 line until the end of the year to help customers. This week, Walker told BBC Radio 4's Today programme that his stores were "in the poorest communities around the UK, so our customers are depending on us for that value…but the pressure is relentless and it's coming at us from all angles at the moment".
Walker's comments come following the news that the rate of inflation has risen to its highest level in 30 years. In fact, annual inflation rose to 5.4 percent in December; the highest since March 1992 (7.1 percent). With fuel, electricity and food costs all on the up, people are struggling to get by; and to make matters worse, many basic food items are increasing in price, meaning some have had to turn to food banks or sacrifice necessities such as heating. 
Moreover, the Office of National Statistics (ONS) has announced that the rate of Consumer Price Index inflation jumped to 6.2 percent in February, from 5.5 percent in January. Meanwhile Rishi Sunak, the UK's Chancellor of the Exchequer, has faced backlash from the food, beverage and warehouses sectors in his attempts to douse the flames.
Many famous faces have called the chancellor to take action, including money saving expert, Martin Lewis, who – despite running out of advice to help people – tweeted that the UK is "on the brink of a personal finance precipice".
Dear @RishiSunak, the UK is on the brink of a personal finance precipice. Today you, only you, have the tools to pull it back. To save lives. To improve living standards. To reduce millions' anxiety

This is what builds a legacy and makes a great Chancellor. Pls seize the chance

— Martin Lewis (@MartinSLewis) March 23, 2022
According to Sky News, The Bank of England is also concerned, warning inflation could reach eight percent next month, driven by the 54 percent rise in the energy cap that is set to come into force on 1 April – something that will affect 22 million households. The cap is set to soar by almost £700 on average in response to rising wholesale prices, which have since been pushed even higher due to the invasion and sanctions imposed on Russia in retaliation for its move.
Walker added that costs were rising across the entire supply chain from oil – which affects the price of all food products – to worker shortages, higher transportation costs, and soaring electricity bills. He also pointed to factors including shortages in the supply of fertiliser from Russia, sunflower oil from Ukraine, and a £20 million increase in staff pay costs this year as the national minimum wage was raised.