Recall roundup: Listeria contamination, undeclared allergens and more…
This week's roundup includes multiple undeclared allergens in UK based supermarket chains, as well as reports of products contaminated with Salmonella and Listeria monocytogenes in North America.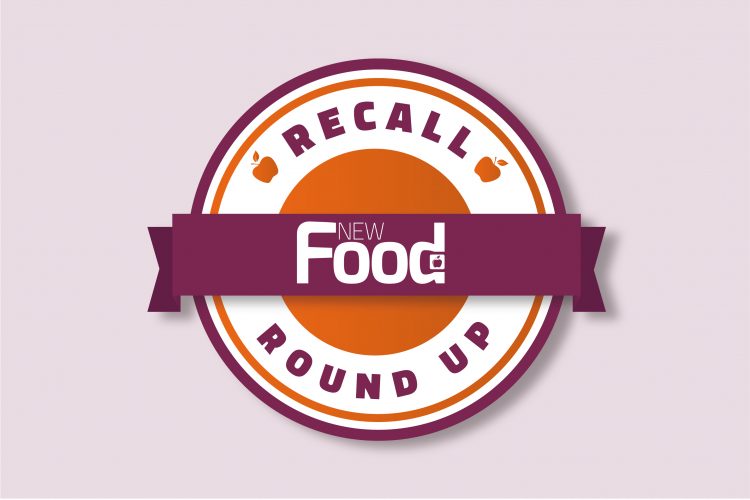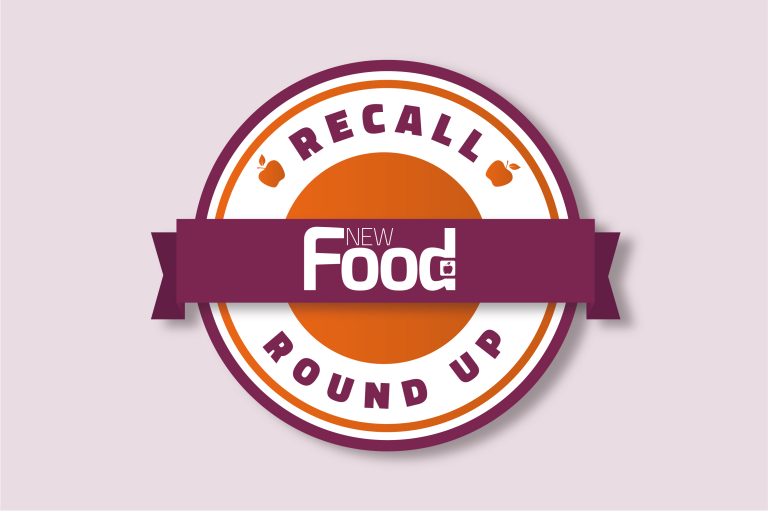 Pathogens
In Illinois, 5000 Years Foods, inc. is recalling its various kimchi products due to a potential contamination with Listeria monocytogenes. The organism can cause serious and sometimes fatal infections in young children, frail or elderly people, and individuals with weakened immune systems. Individuals deemed 'healthy' may suffer short-term symptoms such as high fever, severe headache, stiffness, nausea, abdominal pain and diarrhoea. Listeria infection can also cause miscarriages and stillbirths among pregnant women.
The product was distributed in Illinois, but has the potential to have travelled to stores nationwide. The affected product codes are 09052021 through to 09252021 – as printed on the lid.
The recall comes following sampling conducted by the US Food and Drug Administration (FDA) in which Listeria monocytogenes was found in the production facility. Customers are urged to not consume the product, instead to return to the place of purchase for a refund. For more information, customers can contact the company using the number: 1-773-509-8600.
Meanwhile, the Canadian Food Inspection Agency (CFIA) has issued a food recall warning on UnjhaSpice brand Cumin Powder due to possible Salmonella contamination. Consumers should not consume the recalled product code 1610001 with a best before date of October 2023.
It is worth noting that food contaminated with Salmonella may not look or smell spoiled but can still make you sick. Young children, pregnant women, the elderly and people with weakened immune systems who digest salmonella may contract serious and even deadly infections. Those deemed 'healthy' may experience short-term symptoms such as fever, headache, vomiting, nausea, abdominal cramps and diarrhoea. Long-term complications may include severe arthritis, the CFIA informs.
The CFIA has issued a further recall warning on Fruiterie Milano Inc.'s La Bella Contadina brand Burrata Nadi con latte di bufala (cheese) from the marketplace, this time due to possible Listeria monocytogenes contamination. Consumers should not consume the 200g product with a UPC of 8 032891 701270 and code L21175. 
Produced without approval
In Wales, Shores Seafood Pembrokeshire is recalling all cooked seafood because the products have been produced in an establishment without the necessary approval. This means the products do not meet the food safety requirements, and therefore have been deemed unfit for human consumption.
The affected produce include any purchased on or after 26 April 2021. Shores Seafood strongly advises its customers to not consume any affected products, and instead to return them to the store for a full refund. 
The Food Standards Agency has confirmed live crabs and lobsters are not subject to this product recall.
Undeclared allergens
Sainsbury's is recalling its own brand of Love Your Veg Butternut Squash & Lentil Lasagne because it contains milk which is not mentioned on the label. Products with a SKU of 7978371 are affected. For more information visit the Sainsbury's website. 
Also, in Northern Ireland, AVOCA is recalling a number of its curry products because they contain crustaceans which are not mentioned on the label. The affected products have a weight of 580g, 1450g, 1500g and1600g and have impacted all use by dates up to and including 15 July 2021. For more information contact AVOCA at [email protected]
Again, in Northern Ireland, SPAR is recalling its Enjoy Local Coconut Jam Delights due to undeclared sulphites which are not mentioned on the product's label. This means the product is a possible health risk for a consumer who has a sensitivity to sulphur dioxide and/or sulphites. The affected products weigh 184g with a best before date of 23 July 2021. Consumers have been advised to return the product to their local SPAR store for a full refund.