Highest ever attendance at Regional Conference for Europe
This year's Regional Conference for Europe, hosted by Uzbekistan, received its highest ever attendance when it gathered to discuss new and persisting challenges.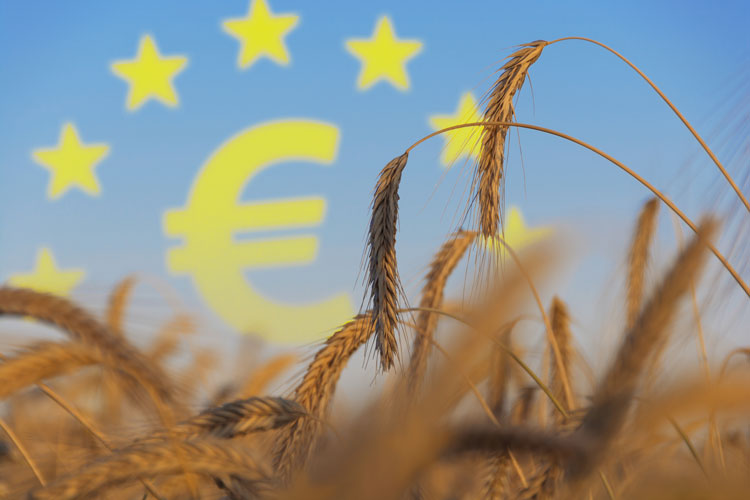 The 32nd session of this bi-annual event started this week, uniting FAO members from Europe and Central Asia on a virtual platform, for the first time. The vast array of challenges facing the food and agriculture industries are being addressed, with new means to combat them up for discussion.
More than 270 representatives from 51 members in the region convened; from international organisations, civil society and the private sector. Director-General of the FAO, Qu Dongyu, welcomed this diverse attendance in his opening speech, stressing that their presence and contribution enriches the discussion.
Dongyu asserted the region to be an economic and agricultural powerhouse, but highlighted numerous ongoing and emerging challenges, including: "Pressure on natural resources, land degradation and water scarcity in large parts of the region, persisting food insecurity but also growing levels of obesity, increasing gaps between rural and urban areas, gender inequalities and enduring pockets of hunger and poverty in many rural areas."
Dongyu noted that innovation and digital technologies are crucial to promote modern sustainable agriculture and rural development.
"Digital technologies such as satellite imaging, remote sensors and mobile and blockchain applications promise revolutionary changes for smallholder farmers and consumers," he said, adding that "they can help optimise food chains, increase access to markets, reduce food loss and waste, improve water management and fight pests and diseases".
Commenting on how the COVID-19 pandemic has compounded existing issues and served to further polarise societal differences, Deputy Prime Minister of Uzbekistan Shukhrat Ganiev said: "Global issues such as sustainable agricultural development, climate change, living conditions, and youth unemployment in rural areas are becoming especially acute and require increased attention, especially in light of the spread of COVID-19 in the world."
Innovative varied approach
In response to these challenges, Dongyu cited some key achievements, including two major projects starting in 2021 to address climate change challenges in Armenia and Kyrgyzstan, FAO's normative and field work on land consolidation, and the Regional Gender Strategy and country gender assessments that are contributing to the empowerment of rural women across the region. 
Dongyu also referenced the FAO's recent launch of its comprehensive COVID-19 Response and Recovery Programme, "which aims to mitigate immediate impacts while strengthening the long-term resilience of agri-food systems and livelihoods", he said.
He also spoke of the FAO's flagship Hand-in-Hand Initiative – aimed at ending hunger and poverty in countries that cannot be left behind. The initiative deploys sophisticated tools and analytics, such as the Hand-in-Hand Geospatial Platform and Data Lab for Statistical Innovation, to accelerate agricultural transformation and sustainable rural development.
"The Hand-in-Hand approach is flexible and open to all countries. Countries can be beneficiaries and contributors at the same time, and I invite you to join this country-owned and country-led initiative," he said.
Continuing to expound the efforts supported by the FAO, Dongyu announced the launch of the Food Coalition on 5 November. The Food Coalition – proposed by the Government of Italy and led by FAO – is a new global alliance to help Members cope with the effects of the pandemic on their food systems and agriculture sectors.
Dongyu also invited country delegations to nominate locations to take part in FAO's new 1,000 Digital Villages Project, which will convert villages or towns into digital hubs, recognising that digital linkages and rural tourism could be engines to increase resilience, diversify farmers' incomes and build back better.
Sustainable systems and health
Agri-food systems in Europe and Central Asia are diverse, at different stages of development and experiencing different external pressures and challenges. These include limited public spending, natural resources constraints and socio-political considerations, according to the FAO. While the Covid pandemic has exposed these fragilities, it has also reinforced the importance of resilient food systems.  
In 2021, the United Nations will convene the Food Systems Summit – focused on transforming food systems to change course and realise the vision of the 2030 Agenda. A way forward towards a successful Summit was presented by Agnes Kalibata, the United Nations Special Envoy for the Food Systems Summit.
Kalibata reiterated the UN's Secretary-General's call for the Summit to be both a "People's Summit" and a "Solutions' Summit" and thanked FAO and the other UN Agencies based in Rome (IFAD and WFP) for their support: "Without this help, the preparations for the UN Food Systems Summit 2021 wouldn't be possible," she said.
Kalibata also presented the Summit's objectives: ensuring access to safe and nutritious food; shifting to sustainable consumption patterns; boosting a nature-positive production at sufficient scales; advancing equitable livelihoods and value distribution; and building resilience to vulnerabilities, shocks and stresses.
"Your deliberations on healthy diets and food systems will contribute to advancing the FAO global agenda, especially in the context of the UN Food Systems Summit," noted the FAO Director-General.
The high prevalence of obesity is of concern throughout the region, as is deficiencies in micronutrients.
As pointed out by several speakers at the conference, communication and cooperation will be key to ensure a healthy future for the region and for the global population.