Children's purchase power on the increase
Children are thinking carefully about their food and drink choices, swayed by healthy options and the environmental impact of products, and what's more, they have more purchase power than ever.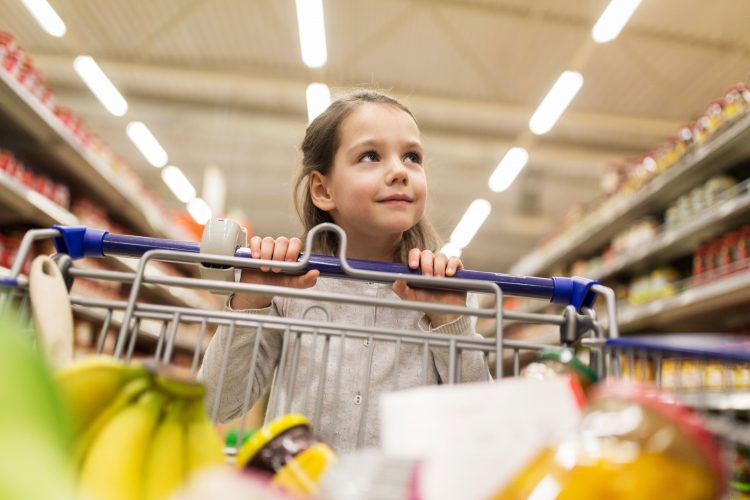 A survey of more than 200,000 children by market intelligence company Kids Insights has shown that when it comes to food and drink decisions, children have an ever-increasing purchase power in the household. Not only that, but they also have very 'real' considerations, for example environmental concerns, that influence their shopping habits.1
Nick Richardson, CEO Kids Insights said: "This generation of kids are like no other: they are super-informed, constantly connected, and their attitudes, behaviours and consumption choices are not only significantly different from their predecessors but are evolving continually. They have more financial freedom and growing influence within the household.
"For example, across the 20 household expenditure areas Kids Insights track (including food and drink), the number of kids who influence their parents has increased across every single one of them between Q1 and Q2 in 2020 in the UK, as the family decision process becomes a democracy. The trend is similar in countries such as Germany and the US, where almost half the categories have risen.
"Children's 'say' in household purchasing decisions is greater than ever and therefore every brand must now become a 'family brand'."
With the purchasing power that children now possess, Kids Insights claims that brands would do well to recognise what exactly young people consider when buying food and drink products.
Children want healthy food and drink
Data from its Global Food and Drink 2020 report shows that children are increasingly looking for healthy options when it comes to food and drinks.
In Italy, even those as young as six are thinking about how healthy a product is (47 percent of six to nine year olds) and this rate grows with age, with up to 55 percent of 16-18 year olds considering it important.
The trend extends beyond Italy, with healthy food also playing upon young Brit's minds – the report states that it is deemed particularly important for teenage girls.
Some brands have acknowledged this trend and began to tailor healthy products directly for young children. 
Children care about environmentally friendly products
The eco-friendliness of a brand is just as important when it comes to winning over young people. Concerns about the environment have risen 50 percent year-on-year in the UK, according to the report, which it says reflects "the surge in attempts made by brands over the past year to become more sustainable".
Utku Tansel, Head of Global Industry Reports at Kids Insights, summed up the impact of the report: "The new generation children are increasingly looking for healthy options …health is ever more perceived as the new wealth. 
"Kids' concern for the environment is showing consistent growth, indicative of how the ethics surrounding what they consume are integral. Expanding their eco-credentials is more important than ever for brands to keep kids and teens engaged.
"If brands are not already incorporating these key trends and developments across their advertising, marketing, product development and sales strategies, they need to act fast."
Vegan and vegetarian options
Kids Insights also surveyed children about their attitudes towards a non-meat diet. For example, in India between April and June 2020, the amount of teenagers reporting that they are vegan increased by 74 percent between April and June 2020. Meanwhile in the UK, teenage girls who stated they had tried a meat substitute during Veganuary in 2020 rose from three percent to 12 percent when compared to January 2019, representing a 300 percent increase.