Asda opens its first sustainability store
UK supermarket chain Asda has opened its first sustainability store, with refill stations, less plastic, sustainable fashion lines and a recycling facility.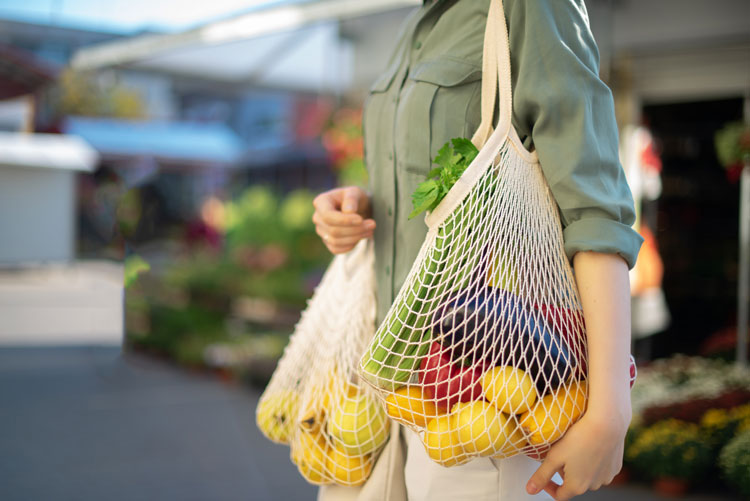 Following in the footsteps of supermarkets such as Waitrose & Partners, who launched their 'Unpacked' stores last year, Asda has now joined their ranks with a trial sustainability store, promoting a plastics reduction strategy and a promise that customers will not pay more for the greener options.
Asda aims to remove an element of the unknown to their new venture by introducing lines familiar to consumers, including Kellogg's cereals, PG Tips tea bags, Quaker Oats and Asda's own-brand rice and pasta. The refill zone includes popular brands of shampoo and conditioner, Persil laundry detergent, and hand wash and shower gels from Unilever brands such as Simple and Radox.
Catering for increasing consumer demand for less waste and plastic-free shopping options, the major UK supermarket is hoping to further entice customers to shop sustainably with its 'Greener At Asda Price' – a national price promise that loose and unwrapped products will not cost more than wrapped equivalents.
The company has said it is also committed to generating zero carbon emissions by 2040, reducing waste by 50 percent and having a net regenerative impact on nature no later than 2050.
Augmenting sustainability ambitions
In 2018, Asda set a weight-based target of 15 percent reduction in plastic packaging by 2021, with the company removing over 9,300 tonnes of plastic from their own-brand products since then. It has now introduced an additional commitment to remove three billion pieces of plastic from own-brand products by 2025.
Working closely with waste management companies, recyclers and product developers, the supermarket has further committed to introduce over 40 refillable products by 2023 and invest in 50 closed-loop and circular projects by 2030.
Commenting on the collaboration involved in realising their new sustainability venture, Roger Burnley, Asda's CEO and President said: "Today marks an important milestone in our journey as we tackle plastic pollution and help our customers to reduce, re-use and recycle. We have always known that we couldn't go on this journey alone, so it is fantastic to work in tandem with more than twenty of our partners and suppliers, who have answered the call to test innovative sustainable solutions with us.
"This is an issue that matters greatly to our customers – our own insight tells us that more than 80 percent believe that supermarkets have a responsibility to reduce the amount of single-use plastics in stores. We want to give them the opportunity to live more sustainably by offering them great product choices and value, underpinned by a promise that they won't pay more for greener options at Asda.
"During the next few months we will listen to customers and colleagues' feedback on Middleton so we can understand how we can continue to reduce our environmental impacts, whilst continuing to deliver quality service at a great price."
Nina Schrank, lead plastics campaigner at Greenpeace UK, said: "Asda's new sustainability store reflects what people are looking for – the opportunity to go plastic free. By offering innovative refill stations, loose fruit and vegetables and plenty of sustainably sourced household goods, they have bought what used to be a niche shopping experience into the mainstream, all under one roof.
"We hope that this store is the first of many; we need to see so much more of this from across the supermarket sector. UK consumers want to ditch plastic. The supermarket sector needs to listen to its customers and shift to plastic-free groceries and reuse and refill options both in-store and throughout their online delivery operations."