Bisuits may be tough sell in the UK, says GlobalData
The Italian confection giant Ferrero looks set to imbibe famous UK brand Fox's Biscuits, to expand its mighty biscuit business. But market experts question whether the move is a no brainer.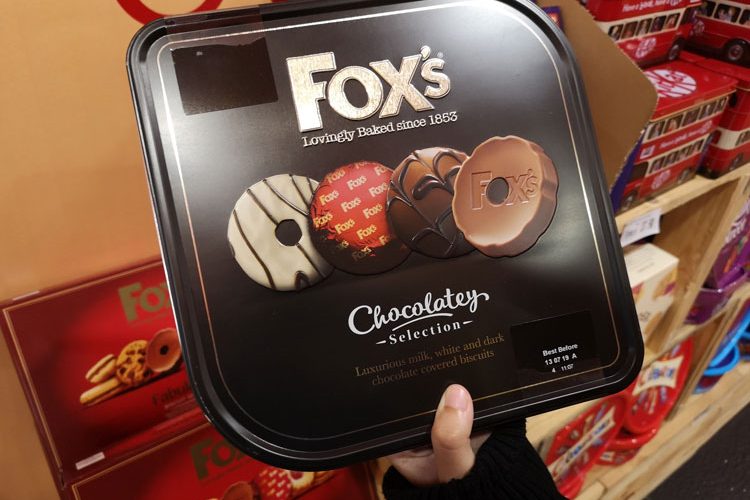 Ferrero, home to Nutella chocolate spread and the boxed chocolates of Ferrero Rocher, announced its intentions to imbibe Fox's Biscuit earlier this week, as part of its grander plans to acquire other biscuit companies and manufacturing sites across the UK, including two production plants from Northern Food Grocery Group (NFGG).
GlobalData has reported that the £246 million acquisition of a clutch of Fox's assets is the third time Ferrero has acquired businesses in the sector over the last 18 months, after buying such brands as Keebler cookies from Kellogg in the US, as well as Kjeldsens Butter Cookies from Campbell Soup Co. in Europe, last year.
However, despite Rocher's established history in the biscuit sector – or what Reuters calls the "sweets consumed outside meals" category – the UK could prove a challenging market.
It seems the Italian company has been influenced by UK consumers' recent demonstration of a penchant for sweet snacks during recent months of Covid-related at-home consumption. However, McVitie's owner Pladis and Mondelez International, with its Cadbury and Oreo biscuits, present formidable competition in a market forecast last year by GlobalData as being set to have a compound annual growth rate of 2.6 percent between 2018 and 2013.
Even allowing for the boost from COVID-19 in recent months, that growth signals how mature the market is in Britain, with intense promotional activity and private label challenges.
The macro trend of health may also weigh on the growth prospects of some of the more mainstream parts of the biscuit market, although there are other underlying trends, such as indulgence and convenience, that can provide manufacturers platforms upon which to build.
Ferrero has experience in building brands and will be looking to boost the performance of Fox's, which GlobalData says had a market share of 3.1 percent in 2018; ranked seventh behind McVitie's and Cadbury. Some years ago, Fox's had a premium cachet, which Ferrero might decide to try to re-capture, despite this being a segment with much competition.
Time will tell whether or not fortune favours the brave biscuit business.
Related topics
Related regions