Which! lifts the lid on recyclable food packaging
Trusted consumer brand Which! has published the results of a survey it carried out, assessing how easy it is for consumers to recycle food-product packaging – and the results weren't good.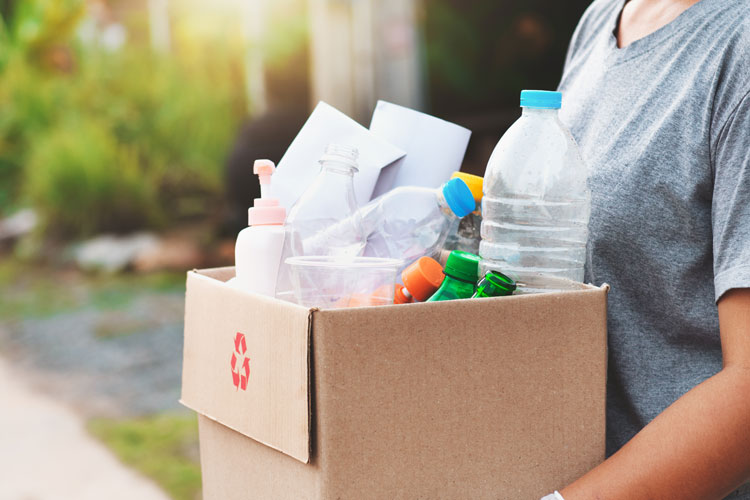 The company tested 89 top-selling branded grocery products and found that just over one third had fully recyclable packaging – by no means the majority – and, strangely, almost 40 percent contained no labelling to indicate to consumers whether it could be recycled. Given that 79 percent of consumers (according to an extensive Which! survey conducted in July 2020) consider this to be important, it seems that manufacturers are falling short of customer demands.
Cereals were found to curry favour in the poll, with the majority consisting of widely-recyclable cardboard boxes. Inner wrappers, however, ranged from plastic that was possible (though not easy) to recycle, to hard-to-recycle.
Shredded Wheat was congratulated for using paper for its inner wrapper, which is easy to recycle.
Conversely, there was great disparity in the realms of yoghurt and dessert pots. Despite them often looking virtually identical, what a pot is made of is very important for recyclability. Which! cited a good example as being Onken Cherry Yogurt (450g). Its pot is made of polypropylene and its lid is polyethylene terephthalate (PET), both of which are widely recyclable. In addition, its inner peel-off lid is made of easily recyclable foil.
Polystyrene, however, is not easily recyclable, and is often used for yoghurts and other dairy items. Which! highlighted Muller Corner Banana Yogurt Chocolate Flakes (130g), Muller Light Banana Custard Yogurt (160g) and Cadbury Dairy Milk Chunks Chocolate Dessert (85g) as being products all packaged in polystyrene pots. The lids of the Muller Corner and the Cadbury dessert are not recyclable either; nor are they labelled to advise customers of this.
Despite a Muller spokesperson stating their ambition to use "packaging which is recyclable, reusable or compostable by 2025," Simon Ellin, CEO of The Recycling Association, told Which! magazine: '"There's no excuse not to redesign polystyrene pots. It's a simple change".
A mixed recyclable bag
In terms of chocolate, the consumer guide concluded that most popular branded chocolate is not recyclable at kerb side. While Galaxy Smooth bar (100g) is an exception to this, it is not mentioned on the label.
Happily, drinks were found to be far more amenable to recycling; many being made of PET plastic, which is widely recycled. Capri Sun pouches, however, are not able to be recycled; yet the company said it is committed to making them fully recyclable by 2025, according to Which!
Cheese, biscuits, yoghurts and chocolate were among those products noted as not containing recycling information on their packaging, representing a significant omission that could easily be rectified by manufacturers.
Finally, in terms of percentage weight of packaging that is not easily recyclable, by far the biggest culprit was bagged snacks. Which! found that 93 percent of the weight of such packaging is not easily recycled.