Recall roundup: Undeclared allergies galore, plus fears over Salmonella and plastic contamination
Read our latest roundup, providing you with an update of recalls issued in North America and the UK.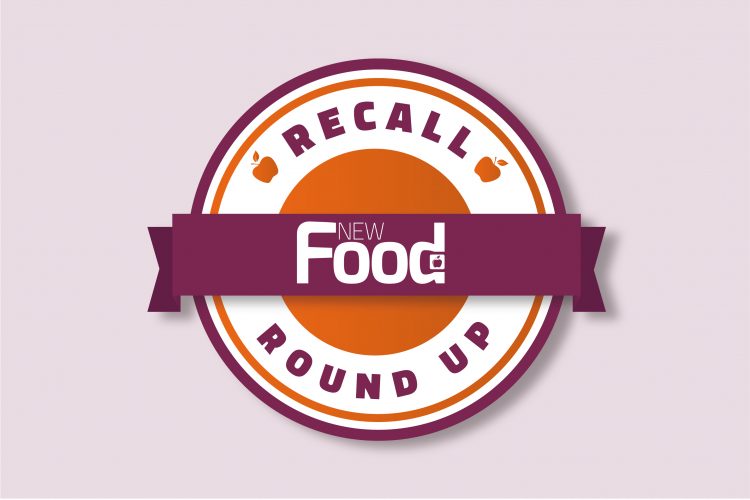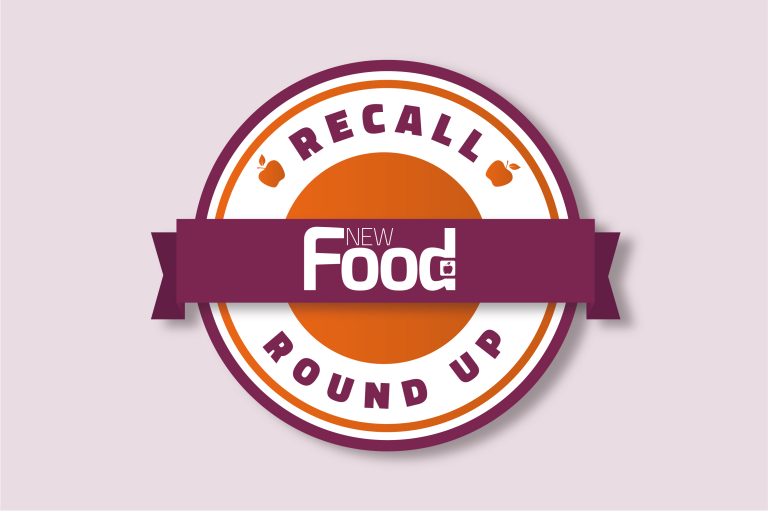 Several allergy recalls have been issued in the UK, the US and Canada.
Undeclared allergy alerts
Loblaw Companies Limited is recalling PC brand gluten-free chicken strips due to undeclared gluten/wheat. This was triggered by consumer complaints and an investigation is currently under way by the Canadian Food Inspection Agency (CFIA).
Meanwhile, TreeHouse Foods, Inc., is voluntarily recalling certain Chewy Granola Bars sold under the brand name Signature Select due to possible undeclared peanuts.
According to the Food & Drug Administration (FDA), the outer carton indicates that the product is Chocolate Chip variety, while some of the individually wrapped product contained in the carton may be Peanut Butter & Chocolate Chip variety.
The product can be identified by the UPC number (2113028363) and best if used by date (21 Jan 2021) which can be found above the nutrition facts panel on the package.
The product was distributed nationwide through the following stores: ACME Markets, Albertsons, Albertsons Market, Amigos, Andronico's Community Market, Carrs-Safeway, Eagle, Haggen, Jewel-Osco, Lucky (limited to stores in Utah), Market Street, Pak N Save, Randalls, Safeway, Safeway Community Markets, Shaw's, Star Market, Tom Thumb, United Express, United Supermarkets and Vons (limited to stores in Fresno, Clovis and Oakhurst). More information is available here.
Riviana Foods Inc. has also issued a voluntary recall. This affects 19,931 cases of certain coded Ronzoni Smart Taste Extra-Wide Noodle cellophane packages which may contain undeclared egg.  
The affected product was distributed nationally from March through August of this year with the following manufacturing codes: MAR3022H, MAR3122H, JUN0422H, JUN0522H, JUL2422H, JUL2522H and the UPC number: 71300 05008. More details can be found here.
Elsewhere, undeclared soy and anchovies have been discovered in two flavours of BBQ sauce, initiating a recall from Schaws Sauce of Iron River, Michigan. Schaws Sauce is distributed primarily in Michigan, but it is also retailed through the company website: schaws sauce.com.
The sauces affected are: Schaws Sweet and Sassy Barbecue and Basting Sauce and Schaws Sweet with Heat Barbecue and Basting Sauce. Both are sold in clear 18 oz. jars with white metal lids. All jars with a use by date of 20 August 2022 and prior have been recalled.
In the UK, SPAR is recalling SPAR Chicken and Prawn paella because it contains fish, molluscs, milk and wheat (gluten), which are not mentioned on the label.
The FSA reports that this impacts 600g packs with Lot number 0105 and the best before date October 2021. Further details can be found here.
Recalls due to possible presence of Salmonella and plastic
The UK has also seen a few recalls due to possible Salmonella and plastic contamination.
Holland & Barratt have issued two recalls; one due to undeclared soya and the other due to the potential presence of Salmonella.
Holland & Barratt has recalled its Super Hair Food Supplement 60 Coated Tablets 1 A Day Formula due to undeclared soya, as well as several products which contain brazil nuts due to concerns they may affected by Salmonella. Further details of products impacted by the latter can be found here.
While Greggs frozen 2 pack steak bakes have also been subject to a recall due to the possibility that they might contain small pieces of plastic. This product comes in 280g packs with the following dates 20 December 2020, 22 December 2020, 23 December 2020. It was exclusively sold in Iceland Stores and does not affect the products sold in Greggs, according to the Food Standards Agency (FSA).