Recall roundup: Cyclospora outbreak, soya and milk allergens, and more…
Food and beverage products are recalled due to reasons ranging from contamination to incorrect labelling, and here is New Food's roundup of the most recent cases.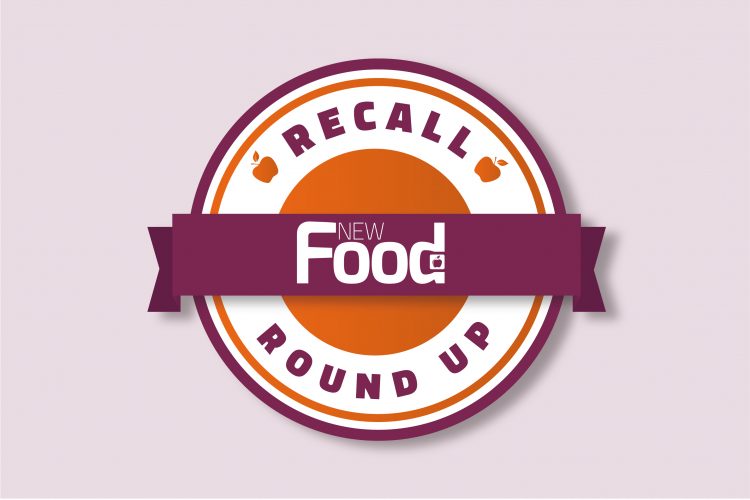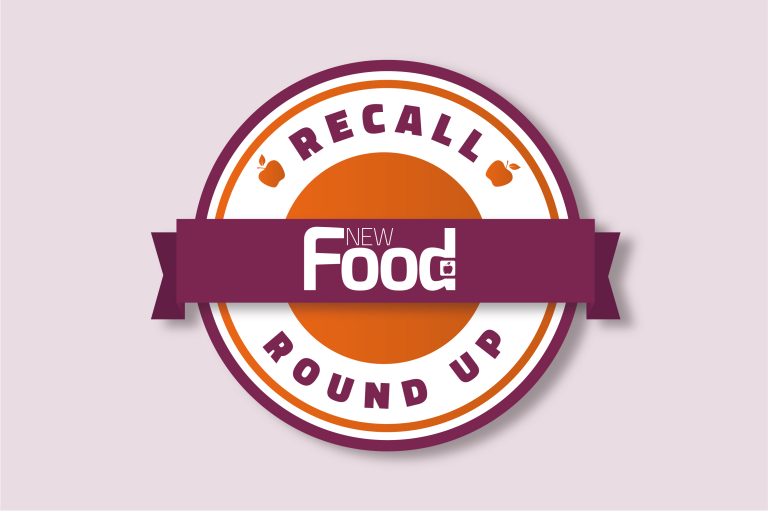 Cyclospora outbreak
The US Food and Drug Administration (FDA) and and Centers for Disease Control and Prevention (CDC) are continuing their investigation into a multistate outbreak of Cyclospora infections.
This outbreak may be linked to ALDI, Hy-Vee, and Jewel-Osco grocery store brand 'garden salads' containing iceberg lettuce, red cabbage, and carrots.
Hy-Vee and Jewel-Osco grocery stores have recalled their store brand bagged salads specifically labelled as 'garden salads' and sold in mid-western states.
Hy-Vee Brand Garden Salads were sold in stores in Iowa, Illinois, Missouri, Kansas, Nebraska, South Dakota, Minnesota, and Wisconsin. The Jewel-Osco Signature Farms Brand Garden Salads were sold in Illinois, Indiana, and Iowa.
The FDA and CDC are also warning people to avoid eating all ALDI Little Salad Bar Brand Garden Salad sold in Iowa, Illinois, Minnesota, and Missouri. ALDI has reported to the FDA that it has removed the ALDI Little Salad Bar Brand Garden Salad from store shelves.
More information here.
Allergen recalls
A voluntary recall has been issued by supermarket, H-E-B for gallon-sizes of Hill Country Fare Pink Lemonade Citrus Punch, Fruit Drink and Grade Drink due to the potential presence of a milk allergen.
The affected products were shipped to H-E-B stores in Texas and Mexico, and Joe V's and Mi Tienda stores. The FDA states the recall notice "does not impact Central Market".
All affected product has been removed from store shelves. There have been no reported illnesses related to this recall, according to the FDA.
| | | |
| --- | --- | --- |
| Product | UPC | Code Date* |
| HCF Pink Lemonade Gallon | 4122005174 | 8/1/2020 |
| HCF Citrus Punch Gallon | 4122081863 | 9/30/2020 and 10/1/2020 |
| HCF Fruit Drink Gallon | 4122005172 | 8/1/2020 and 8/2/2020 |
| HCF Grape Drink Gallon | 4122005176 | 8/2/2020 |
The code date can be found on the back of the jug beneath the lid.
More information can be found here.
Meanwhile, the Co-Op is recalling 2 Herby Pork Loin Medallions as it contains soya not mentioned on the label. The pack size is 305g and use by 28 June 2020.
The Asian Style Pork Belly Slices have been incorrectly labelled as Pork Loin Medallions, meaning the product is a possible health risk for anyone with an allergy to soya.
More details can be found here.
Clostridium botulinum
Primula Ltd is recalling all Primula Cheese tubes, (chilled and ambient) due to a production fault which may mean the product is contaminated with Clostridium botulinum.
Manufacturing controls that could potentially affect the safety of the products listed here, could not be demonstrated satisfactorily by the company, the Food Standards Agency (FSA) stated.
The issue relates to controlling factors to prevent the growth and toxin production of Clostridium botulinum.
Botulinum toxin may cause a serious form of food poisoning called botulism and can be fatal.
E.Coli
Certain sweetened dried cranberries distributed in Quebec, Canada, have been recalled by Les Aliments Johnvince due to potential E. coli O157:H7 contamination.
The recall was triggered by Les Aliments Johnvince, and the Canadian Food Inspection Agency (CFIA) is currently conducting an investigation. There have been no reported illnesses associated with the consumption of this product to date. 
Food contaminated with E. coli O157:H7 may not look or smell spoiled but can still make you sick. Symptoms can include nausea, vomiting, mild to severe abdominal cramps and watery to bloody diarrhea. In severe cases of illness, some people may have seizures or strokes, need blood transfusions and kidney dialysis or live with permanent kidney damage. In severe cases of illness, it can also be fatal. 
Brand
Product
Size
UPC
Codes
Additional information
None

Sweetened dried

 cranberries
PLU 5176

Variable weights

 (plastic bag of approximately 300 g)
None
06472
06481
0648
This packaged product may have been sold with or without codes from 

May 28, 2020

 up to and including 

June 8, 2020.

 Consumers who are unsure if they have purchased the affected product are advised to contact their retailer.
More details can be found here,
Related organisations
Aldi, Canadian Food Inspection Agency (CFIA), Centers for Disease Control and Prevention (CDC), Co-op, Food Standards Agency (FSA), H-E-B, Hy-Vee, Jewel-Osco, Joe V's, Les Aliments Johnvince, Mi Tienda, Primula Ltd, US Food and Drug Administration (FDA)
Related regions