Kelloggs and Pepsico adopt UK-style traffic light system
Traffic light labelling is to be adopted by some of Kellogg's cereals in the UK, and by PepsiCo for their European consumers.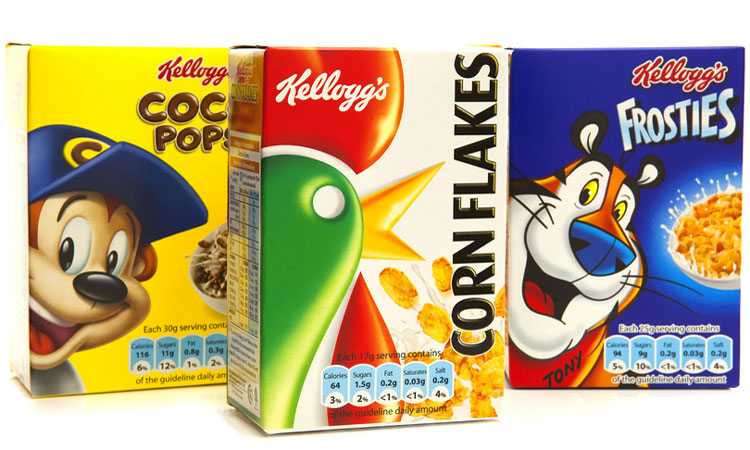 Traffic light nutritional labelling is aimed at helping consumers make healthy choices, and was introduced by the government in 2013. The system allows people to easily identify levels of salt, sugar and fat in foods.
For many years, Kellogg's has prevented using the traffic light system, instead opting for their black and white version. After 'listening' to consumer, the government and retailers, Kellogg's has decided to make the move.
PepsiCo, on the other hand, adopted the labelling in the UK long ago, but have now stated that they will look to trial it in some European countries, to 'help consumers make the right choices', with the 'important and understandable' information made available through the labelling. This comes after PepsiCo and Nestle suspended their involvement in the Evolved Nutrition Label (ENL) scheme.
This scheme was bought about through a collaboration of food companies including Coca-Cola, PepsiCo, Nestle, Unilever and Mondelez. The system would provide nutritional information based on one portion of the food or beverage, and not based on 100 grams, which, critics argued, could show misleading information to consumers.
High sugar foods, such as Nutella, would not have a red label, despite it containing 90 per cent fat and sugar.
Despite this, PepsiCo still look to provide this information to consumers in Europe, but through the UK's traffic light system, using the 100 grams per millilitre. Currently, a 'NutriScore' system has been adopted in France, Belgium and Spain, with foods being ranked from -15 to +40 (healthiest to those 'unhealthy').
The traffic light system on Kellogg's cereals will be implemented across some of their leading brands, such as Special K, Coco Pops, Corn Flakes, Rice Krispies and Frosties. The company mentioned how multilingual boxes that were shared across the UK will not carry the labelling. 
Which?, the consumer organisation stated that it was a 'positive move', but that it should apply to all cereals and not just some.
"We are changing because the people who buy our food told us we should. Following our announcement late last year to overhaul our cereals in the UK, we decided to look again at labelling," Kellogg's said in a statement.