Local government warns Brexit could put food safety at risk
Brexit may lock the UK out of Europe's extensive food safety databases, leaving it open to high-profile scandals eroding consumer confidence, local councils have warned.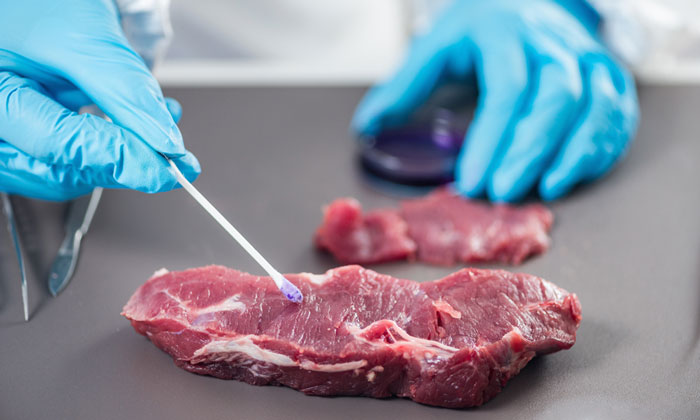 LOCKED OUT: Outside of food, questions have been asked about how intelligence will be shared between the bloc and the UK after Brexit
The Local Government Association (LGA), which represents 370 councils in England and Wales, is calling on the Government and the EU to ensure access to vital Europe wide food safety and animal health systems remains available in England after Brexit.
The LGA said that a being unable to access key information would weaken councils' ability to protect public health and increase the risk of a new food scandal.
As a member state, the UK is part of a European-wide framework of rules and systems based upon scientific evidence which ensures the traceability of high risk products – notably food, feed and animal products – and provides rapid access to intelligence about contamination of products, helping to build a picture about suspect suppliers.
New Food is bringing back Food Brexit on November 1 this year. The unique conference, hosted in the Queen Elizabeth II Centre on Parliament's doorstep, provides an expert insight into the dynamic challenges posed by Britain's departure from the European Union and how it could affect your business. To book your place or find out more click here.
The LGA fears that exiting the EU without agreement on continued access to this intelligence would leave regulators in limbo in March 2019, and even under the terms of the draft EU-UK withdrawal agreement, access would be switched off post-2020.
Cllr Kevin Bentley, Chairman of the Local Government Association's Brexit Taskforce, said:
"The UK has painful, recent experience of the damage that is caused when food and feed are compromised.
"If we lose access to these databases, we will lose access to vital intelligence about the origin of food, feed and animal products, and won't be aware when rapid alerts are issued to the rest of the continent.
"This will significantly weaken our ability to effectively protect the food system, increasing the risk of a new scandal and undermining public confidence in the food industry.
"After years of funding reductions for trading standards and environmental health, we simply do not have the capacity to increase checks to offset this risk, either at ports or inland, unless this is fully funded. Without additional capacity, there is simply no alternative to continuing to receive and share this type of information.
"Continued access to these EU wide databases is of vital importance and the Government and the European Union must ensure that it is maintained."