Tesco implements yellow mark-down signage in 300 stores
Tesco is extending its bold yellow signage flagging marked-down products to hundreds of stores in the UK after proving popular with consumers.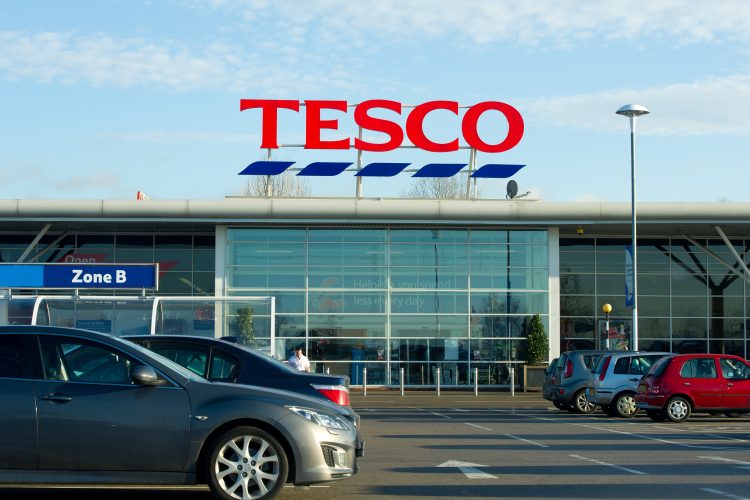 As a way to help consumers find marked-down yellow sticker food items more easily, Tesco has announced that it will now be implementing its bold in-store signage in 300 stores across the UK.
The revamp includes making new signage for its reduced section to help shoppers find food bargains while simultaneously cutting down on waste.
The new yellow signs read 'reduced in price, just as nice', and there are reportedly plans to roll it out to even more Tesco stores across the country.
Customers are able to purchase a variety of food products in the mark-down section, including salads, meat, bread and sweet treats which are close to their expiry date.
 Commenting on the expansion of the signage, Claire Lorains, Tesco Group Quality, Technical and Sustainability Director, said: "At Tesco we have no time for food waste and we do everything we can to reduce it.
"Our customers are always on the lookout for great value food, and our rebranded 'reduced in price, just as nice' signage makes it easier than ever to spot a short-dated and top-quality bargain."
The first sign was put in place in October 2022 in Tesco's Hatfield Extra store in Hertfordshire following a survey that revealed shoppers would pick up more yellow sticker food items if the marked down area where they are placed would look nicer.
"The new signage has had an immediate effect and we are seeing more people wishing to buy from our reductions area, particularly on fresh food, meaning there are far fewer items left at the end of an evening," commented Hatfield Store Manager Ravi Aloysius.