Hellmann's trials new label to reduce fridge temperatures
Unilever owned Hellmann's is trialling a new test label to reduce fridge temperatures and food waste amid the cost of living crisis.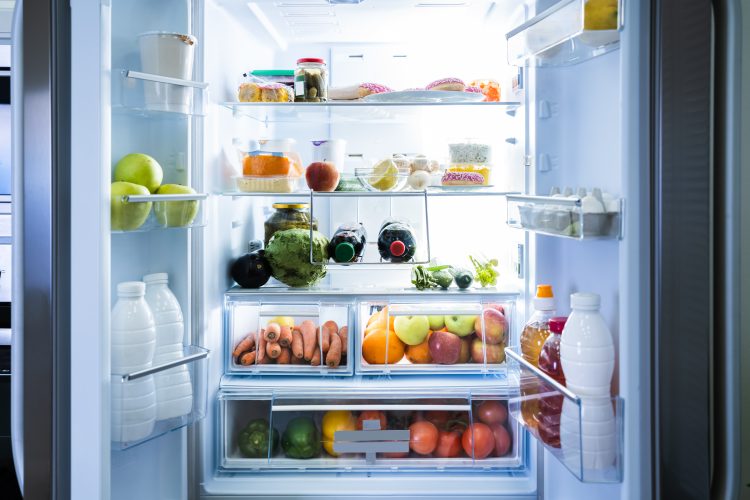 Hellmann's has developed a "Smart Jar" that changes to indicate to consumers when their fridges are at the "perfect temperature" for storing food,
This packaging innovation has the aim of highlighting the right temperature for Brits to reduce food waste through keeping food fresh for longer.
According to a Hellmann's x WRAP Study, carried out between June and July in 2022, on average, food waste costs British families over £700 per year.
With the 'Impact of more effective use of the fridge and freezer' WRAP report claiming that millions of UK households run their fridges too warm, Hellman's hopes that the trial of its special jar will allow Brits to easily monitor their fridge temperature.
Designed by illustrator Ellen Porteus, the temperature-sensitive ink used on the design reportedly changes when your fridge is set below 5°C to reveal a hidden layer.
According to Hellmann's, certain foods can last up to three days longer in a fridge set below 5°C (vs 7°C), including milk – one of the most wasted food products in fridges.
The special jars have been distributed to Hellmann's fans, food waste campaigners and influencers nationwide in order to raise awareness of food waste during Food Waste Action Week.
Commenting on the innovation, Rachel Chambers, Senior Marketing Manager of Hellmann's said: "Incorrect storage is a key trigger for food going off and getting the fridge temperature right can help food stays fresher for longer.
"I'm delighted WRAP has worked with Hellmann's on this exciting trial. We need innovations like this pilot jar to help us make simple changes in our lives that will pay dividends. Food Waste Action Week is the perfect time to launch this brilliant trial."
Hoping that this trial will become "a force for positive behaviour and change", Catherine David, Director of Collaboration and Change at WRAP, noted that the special jar could "inspire people to be more resourceful with the food they have to hand and waste less".