Danone introduces hypoallergenic baby formula brand to the US
Danone introduces its hypoallergenic baby formula brand Pepticate to the US, something it says contains elements inspired by breastmilk.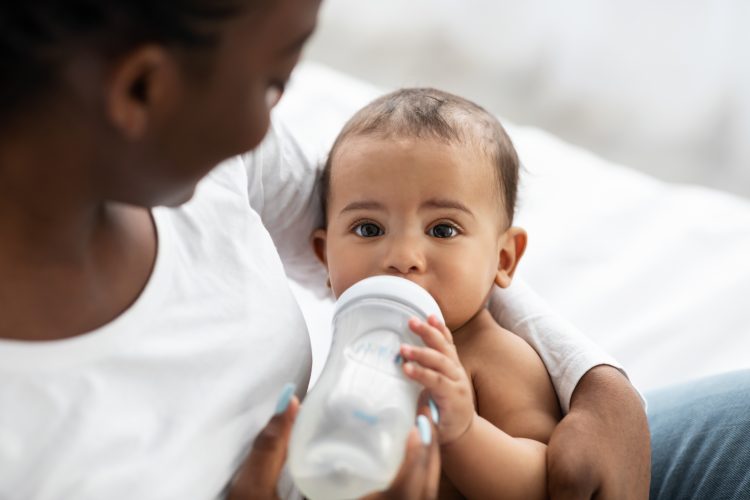 Following an on-going formula shortage in the US, Danone has introduced its hypoallergenic baby formula brand Pepticate to the US.
The brand has already been sold in Europe for more than 30 years and is has been labelled by Danone "hydrolysed baby formula for cow milk allergy".
Branching out in the US is a step that Danone hopes will "help support families with food allergies as the country continues to face a formula shortage".
"For babies with food allergies that are not breastfed, hypoallergenic formulas like Pepticate are often their main source of nutrition, and can play a critical role in their development," said Steven Yannicelli, Vice President, Medical and Scientific Affairs at Nutricia North America.
"I'm proud of the work our teams have done in coordination with the Food and Drug Administration (FDA) to extend availability of this product in the US, increase formula supply for babies with cow milk allergy, and ultimately help families focus on enjoying more beautiful moments with their little ones."
According to a study, cow milk allergies is the most common food allergy in infancy, and is something that affects roughly 75,000 infants each year.
However, Danone claims that eHF formulas such as Pepticate are able to break down the allergy-triggering proteins in cow milk so that the formula can be "better tolerated" by infants with a cows milk allergy.
"The introduction of Pepticate to the US is a welcomed development for parents who are concerned about their baby's cow milk allergy, and have had a difficult time finding the right formula," said Dr Jenna Timboe, Pediatrician, Ladera Ranch, California.
Danone has also noted that the formula contains elements inspired by breast milk, including lactose, prebiotic fiber nucleotides, and DHA/ARA.
"I'm excited that Pepticate contains lactose as a key source of carbohydrate because it also helps make Pepticate taste great. That's very important for families, since a good tasting formula may decrease the likelihood of formula refusal and repeated doctor visits," concluded Dr Timboe.