Food inflation used as excuse to "hike prices" says Tesco Chairman
During a BBC interview, the Chairman of Tesco said that "some food firms may be using inflation as an excuse to hike prices further than necessary".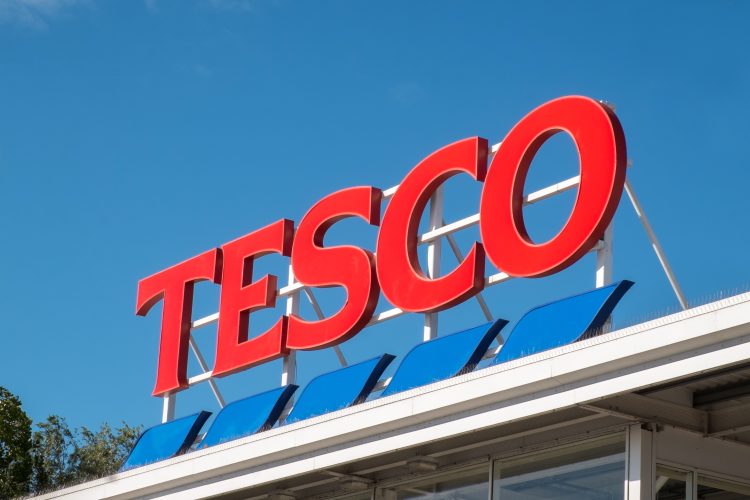 In a recent interview with the BBC, John Allen, Chairman of Tesco, claimed that "some food firms may be using inflation as an excuse to hike prices further than necessary".
For 17 consecutive months, food inflation rates have risen. New Food recently reported that food items that were subject to the steepest increase included milk, eggs and cheese.
However, when BBC interviewer Laura Kuenssberg asked Allen whether food producers were taking advantage of the poorest in society, he replied that it was "entirely possible".
Claiming that Tesco was trying "very hard" to "challenge price hikes that it thinks are illegitimate", the company also announced in October 2022 that Tesco were committed to locking "over a thousand everyday products at low prices until 2023".
"We do try very hard to challenge [price hikes], I think," Allen explained before noting that "we have a team who can look at the composition of food, costs of commodities, and work out whether or not these cost increases are legitimate."
Disclosing that Tesco has "fallen out" with "a number of suppliers" following "robust" conversations regarding price hikes, Allen pledged that overall, "most price hikes were legitimate".
With its status as a "big four" supermarket, Tesco currently operates over 4000 stores across the UK and, according to Statista, generated a revenue of roughly £56.4 billion in the UK and Republic of Ireland in 2020/2021.
Turning to the present day, Allen explained to the BBC: "There have been some dramatic increases in commodity costs, energy costs and labour costs. On the other hand, if you don't want to pay £1.70 for… soup in Tesco or any other supermarket, there are own-label alternatives."
According to the BBC, Tesco temporarily removed products from its shelves including Heinz Beans following a "row over pricing". The BBC reported that Kraft Heinz said this was because "at the time it was becoming more expensive to make its products".
As per the latest Office for National Statistics (ONS) report, food inflation stood at 16.9 percent in December 2022. Looking at different supermarkets and their individual food inflation price increases, Which? revealed in a study that Tesco ranked sixth compared to other supermarkets regarding price rises.
Analysing other supermarkets, Which? claimed that Lidl's monthly inflation to the end of December 2022 was 21.1 percent. Coming second to Lidl was Aldi, with an inflation rate of 20.8 percent.
Questioning Allen's comments, Chris Elliott, Professor of Food Safety, and Founder of the Institute for Global Food Security at Queen's University Belfast, said: "This is a very surprising comment from the Chairman of a huge multinational company that has more power in the UK food supply system than any other company.
"All I hear from the farming and food manufacturing sector is that they are struggling to keep prices down as much as possible and many of the multiples refuse to pay them enough to keep up with the massive food inflation the country is facing into."
Thinking of ways to prevent "unnecessary price hikes", Elliot suggested: "Perhaps large companies should think less about their shareholders and share prices and think more about supporting the farmers and consumers in the country who are really struggling to keep their heads above water.
"All the rises have reasons and these are the war in Ukraine, the resultant surge in energy prices and the continued fallout from Brexit. None of these are likely to be resolved in the near to medium term."
However, with Allen defending "legitimate" price hikes, it may be a while before consumers start seeing the cost of their food shop start to drop.