FDA gives UPSIDE Foods' cultured meat green light
Cultured meat milestone hit in US, as FDA declares UPSIDE Foods' lab-grown chicken as safe, edging it closer to commercialisation in the United States.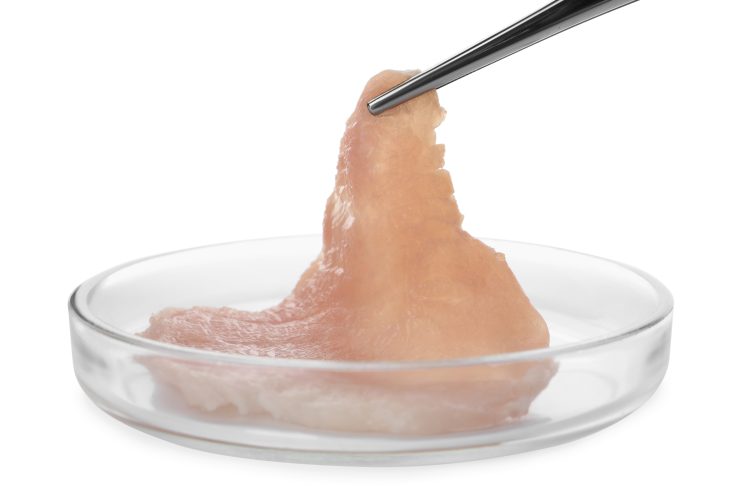 Yesterday, UPSIDE Foods received the world's first "no questions" asked letter from the United States Food and Drug Administration (FDA) over the safety of its cultured chicken.
This is marks the first ever completed pre-market consultation by the Administration of a human food made from cultured animal cells.
"This is a watershed moment in the history of food," said Dr Uma Valeti, CEO and Founder of UPSIDE Foods. "We started UPSIDE amid a world full of sceptics, and today, we've made history again as the first company to receive a 'No Questions' letter from the FDA for cultivated meat."
The voluntary pre-market consultation examined both the company's production process and cultured cell material used to create its cultivated meat. It is worth noting this is not an approval process, but rather means the FDA has no further questions at this time about the firm's safety conclusion.
However, what this achievement does mean is that UPSIDE's chicken is one step closer to becoming commercially available in the States.
"This milestone marks a major step towards a new era in meat production, and I'm thrilled that US consumers will soon have the chance to eat delicious meat that's grown directly from animal cell," added Dr Valeti.
This announcement follows a series of other announcements from UPSIDE, including a $400 million Series C placing its valuation at more than $1 billion; the acquisition of cultivated seafood company Cultured Decadence; a partnership with three-Michelin starred chef Dominique Crenn; and the opening of its Engineering, Production, and Innovation Center (EPIC).
The next steps for commercialisation for UPSIDE
In addition to meeting the FDA's requirements, including facility registration for the cell culture portion of the process, UPSIDE will also have to undergo an inspection from the United States Department of Agriculture Food Safety and Inspection Service (USDA-FSIS) of its facilities for the harvest and post-harvest portions. The product will also need a USDA mark of inspection. 
The USDA-FSIS and FDA will be working closely together throughout the approval process. Under the March 2019 formal agreement, both agencies agreed to a joint regulatory framework wherein the FDA oversees cell collection, cell banks, and cell growth and differentiation.
A transition between the organisations will take place during the harvesting stage, with the USDA-FSIS overseeing the post-harvest process and labelling for UPSIDE.
https://twitter.com/upsidefoods/status/1592940529204854784
Will Europe follow suit?
Research by GFI Europe has revealed a growing awareness of cultivated meat in major markets, with 65 percent of those in Spain, 55 percent of Italians, 57 percent of Germans, and a third of French people already saying they were willing to buy it when it becomes available.
With large numbers of those surveyed believing cultivated meat would have a positive impact on the environment, the study found that many people in these countries are keen to have governments support cultured meat, with Spain most eager at 68 percent.
Before a cultivated meat product can be sold in the UK, it needs to be approved as a novel food by the Food Standards Agency (FSA). 
The approval process will include an evidence-based assessment of the safety and nutritional value of cultivated meat and is estimated to take at least 18 months. However, capacity pressures within the FSA as a result of the increased workload from the Retained EU Law Bill, as well as ongoing recruitment and budgetary challenges, could mean authorisations take longer.
GFI Europe has said it is not aware of any applications for pre-market authorisation of cultivated meat having been made in the UK or anywhere in Europe to date.