Toxic chemicals found in US pet food packaging
Test results find "forever chemicals" in pet food packaging meaning pets across the US are being exposed to toxic substances.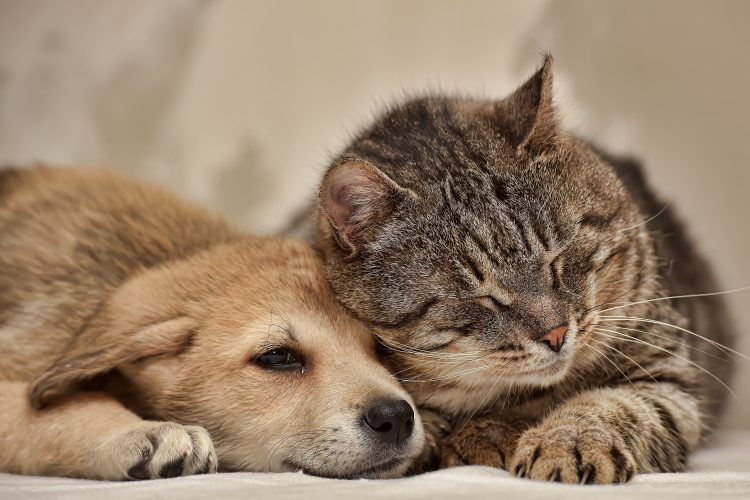 Tests carried out by The Environmental Working Group (EWG) have revealed that "forever chemicals" (also known as PFAS) are present in pet food packaging.
The tests also showed that the toxic chemical was present in textile products made specifically for babies and toddlers.
Although it is "almost impossible to avoid PFAS" according to Sydney Evans, a Science Analyst at EWG, she explained certain packaging causes "the PFAS coating on products [to] wear off and get into dust that can be ingested by children and pets."
What are PFAS?
PFAS (or per- and polyfluoroalkyl substances) are a group of over 4,700 industrial chemicals that are found in everyday products. They are also referred to as "forever chemicals" due to their extreme persistence in the environment, with some taking over 1,000 years to degrade.
A concerning factor regarding PFAS is that scientists know very little about the health concerns and environmental problems that relate to the vast majority of these chemicals.
According to PFAS Free, the chemicals can cause harm to humans and wildlife and, once created, are difficult to destroy. What's more, studies have shown that the "forever chemicals" can cause harm to the liver and immune system of an animal.
PFAS in pet food packaging
The test results have revealed that even though pets do not consume packaging directly, the wrapping itself is a significant source of the overall amount of PFAS entering the environment.
To carry out the test, EWG commissioned an independent laboratory to test 11 bags of pet food for total fluorine which indicates the likely presence of PFAS. The results are usually stated in parts per million (ppm). Four bags with the highest concentrations of fluorine were sent for additional tests, which revealed levels of specific PFAS compounds.
The tests uncovered individual PFAS in certain pet food bags. The detected chemicals included PFBA, PFPeA, PFHxA, PFHpA, x62FTCA, x62diPAP and PFPrA.
Cat food
Looking specifically at cat food, Meow Mix Tender Centers Salmon & Chicken Flavors Dry Cat Food had the highest total fluorine, with 630 ppm. Further tests found two PFAS at 5.5 parts per billion (ppb).
Furthermore, the sample of Purina Cat Chow Complete Chicken had total fluorine at 310 ppm. Additional tests revealed that it was contaminated with six different PFAS with 245 ppb.
Dog food
Dog food products were also tested, with results finding that Kibbles n' Bits Bacon and Steak Flavor registered 590 ppm of total fluorine. Follow up tests found two PFAS at 14.3 ppb.
What's more, Blue Buffalo's Life Protection Formula Puppy Chicken and Brown Rice Recipe food had total fluorine of 140 ppm.
What does this mean for pets?
The EWG has stated that the results of the tests suggest that PFAS-based treatments are being used in pet food packaging. This means that, when the packaging eventually degrades, there could be higher PFAS concentrations in dust.
"The concentrations of PFAS found in pet food bags represent a significant source of PFAS in the home," said Evans.
"They're a good indicator of how much PFAS may eventually be released into the environment after these coatings wear down."
In a previous study, the EWG found that pets develop health problems from chemical exposure more rapidly than humans, thus suggesting that exposure to the "forever chemicals" could have significant health implications on animals.
As of yet, no top pet food manufacturer has committed publicly to stop using "forever chemicals" in its packaging.