Food leaders winning at sustainability
And the awards goes to…Here's a breakdown of the winners at this year's World Sustainability Congress.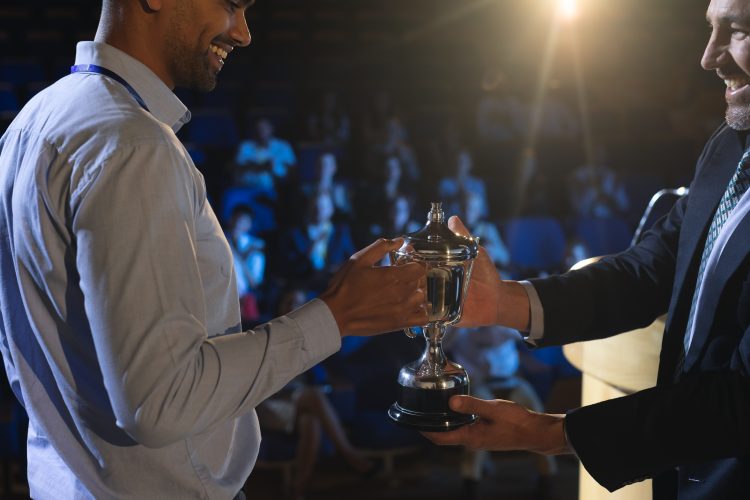 At the 2022 World Sustainability Congress hosted in Munich, Germany, numerous awards were given to individuals and companies who had been recognised by the judges as sustainability pioneers.
Steve Evans, Vice President of Community Development for Smithfield Foods, was commended with the 'Future Leader Award'. This accolade recognises "an individual to watch for the future – a high performer passionate about environment and social justice who is set to have a lasting impact on sustainability".
In response to winning the award, Evans said: "It's an extreme honour to be recognised as an emerging leader in the work of sustainability, particularly as it relates to agriculture and food delivery."
Previously, Evans was also named to Forbes' inaugural For(bes) The Culture 50 Black and Brown Champions list which acknowledges influential leaders making a lasting impact in their community.
In addition to Evans' achievements, Smithfield Foods was also a finalist in the 2022 World Sustainability Awards due to its efforts in developing renewable energy. According to Smithfield Foods, the company has a goal of being carbon negative in the US by 2030. It also promises to reduce solid waste sent to landfill and water and energy use across its operations.
Furthermore, the company was also recognised at a finalist for the Diversity and Inclusion Award. The organisation has specially designed programmes in diversity and inclusion and has promoted access for minority group farmers.
Other winners at the World Sustainability Congress included big names from the food and beverage industry. Diageo won the Carbon Reduction Award, as it has managed to cut its emissions in half since 2008. It is now well on the way to becoming carbon neutral by 2030 with the help of a range of projects, including investments in biomass boilers and low carbon packaging.
The winner of the External Partnership Award was AB InBev's 100+ Accelerator, a global incubator programme that works to solve supply chain challenges by funding sustainability start-ups. Companies included in its partnerships are Coca-Cola, Colgate-Palmolive and Unilever. The company's notable successes involves the collection of more than 1,000 tons of glass waste in Brazil- and the introduction of returnable packaging in the US.
Furthermore, the Circular Economy Award was given to Homebiogas due to its digester systems which provide a cost-effective way for people to turn organic waste into biogas for cooking and natural fertiliser. One of the judges labelled its digester systems as an "astonishing innovation, which opens up a new era of possibilities for the under-developed world but also the developed one, through home family autonomy in energy".