FDA extends infant formula enforcement discretion timelines
Following shortages of infant formula, the FDA has extended the deadline on its "enforcement discretion" for some formulas to remain on the market.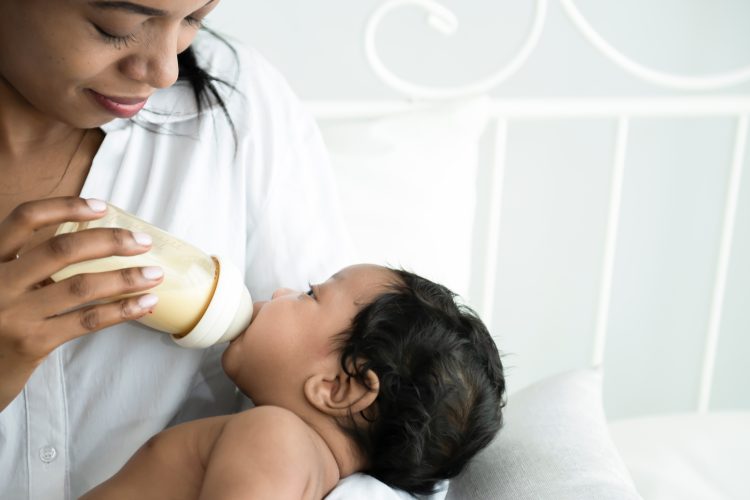 Following recent shortages of infant formula in the US, the Food and Drug Administration (FDA) has published new guidance that offers a pathway for formula operating under enforcement discretion to remain on shelves.
The Administration says this will help ensure that the US continues to diversify its infant formula market and make families less susceptible to shocks, such as those we saw in the summer.
Shortages of infant formula
In May 2022, the FDA announced increased flexibility for the importation of infant formula products to address the shortage.
In a bid to ease the shortage, the FDA issued 16 enforcement discretion letters to eight companies across nine countries. According to the Administration, the enforcement discretion helped to replenish store shelves whilst simultaneously diversifying the supply of infant formula in the US.
Although the discretion letters originally stated the enforcement rules would expire 14 November 2022, under certain conditions (as outlined in the new guidance) that date has been stretched to 6 January 2023 – with a view this could be extended again.
In essence, under certain conditions, enforcement discretion relating to the importation and sale in domestic commerce of certain infant formula products will continue.
"We understand that the continued availability of infant formulas brought in through enforcement discretion is important for infants who started on a specific formula during the shortage and now are accustomed to that formula as an essential source of nutrition," said Susan Mayne, PhD, Director of the FDA's Center for Food Safety and Applied Nutrition.
The FDA says it is communicating with manufacturers the steps to needed to continue marketing certain formulas under enforcement discretion while they work to meet all US regulatory requirements.
"We've made important progress toward improving the infant formula supply in the US and paving the way for a more robust and diverse marketplace for the future," said Robert M. Califf, FDA Commissioner. "However, the FDA can't do it alone. We'll need to work with all stakeholders to evaluate what other steps could be taken to encourage a more diverse and resilient infant formula marketplace."
He continued: "Manufacturers from around the world have demonstrated their commitment to helping bolster US supply and, in turn, we are committed to continuing these flexibilities for their products to safely remain on the market while ensuring they meet our standards."
The FDA is reviewing submissions from infant formula manufacturers that are received through the established regulatory pathway. All companies, including those who received enforcement discretion, who are looking to market their products in the US, must ultimate comply will all regulatory requirements. This includes mandates around safety, nutrient adequacy, labelling and packaging.
Further details of those requirements can be found here.