FDA addresses infant formula shortage
The FDA has released a statement announcing flexibility on infant formula importation to increase its availability during a nationwide shortage.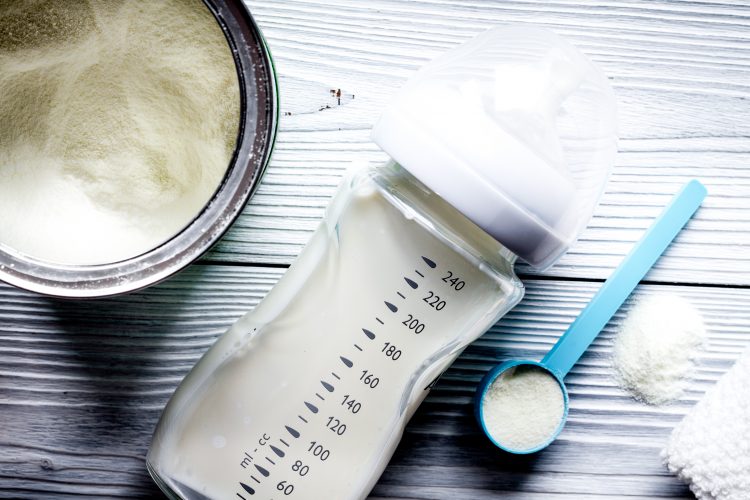 The Food and Drug Administration (FDA) has addressed the infant formula shortage in the US by announcing guidance outlining increased flexibilities regarding importation of certain infant formula products. The Administration hopes that the guidance will further increase the availability of infant formula across the country while protecting the health of infants.
"The FDA is leaving no stone unturned to further increase the availability of infant formula. We are doing everything in our power as part of the all-of-government efforts to ensure there's adequate product available wherever and whenever parents and caregivers need it," said FDA Commissioner Robert M. Califf.
"We are hopeful this call to the global market will be answered and that international businesses will rise to the occasion to assist in bolstering the supply of products that serve as the sole source of nutrition for many infants. With these flexibilities in place, we anticipate that those products that can quickly meet safety and nutrition standards could hit US stores in a matter of weeks."
The US normally produces 98 percent of the infant formula it consumes, according to the FDA. However, given the production and distribution issues that have led to reduced supplies of infant formula in some parts of the US, the Administration has outlined a process by which it would not object to the importation of certain infant formula products.
"Companies seeking to take advantage of these flexibilities should submit information for the FDA to quickly evaluate whether the product can be used safely and whether it provides adequate nutrition", the Administration said, and added that "only facilities experienced in and already making essentially complete nutrition products are in the position to produce infant formula products that would not pose significant health risks to consumers".
We're encouraging infant formula manufacturers worldwide to take advantage of these flexibilities.

— U.S. FDA (@US_FDA) May 16, 2022
The FDA expects that the measures and steps it is taking with infant formula manufacturers and others will mean more supply is on store shelves or on the way. 
The agency continues to advise against making infant formulas at home. The US Department of Health and Human Services has also released a fact sheet with information to help families find infant formula.
The FDA also stated that it will continue to dedicate all available resources to help ensure that infant formula products remain available for use in the US and will keep the public informed of progress updates.