New fertiliser project to be assessed by MPs
A fertiliser project in Buckinghamshire has sparked UK Government interest as MPs launch enquiry into food security and assess how they might strengthen the UK's supply chain resilience.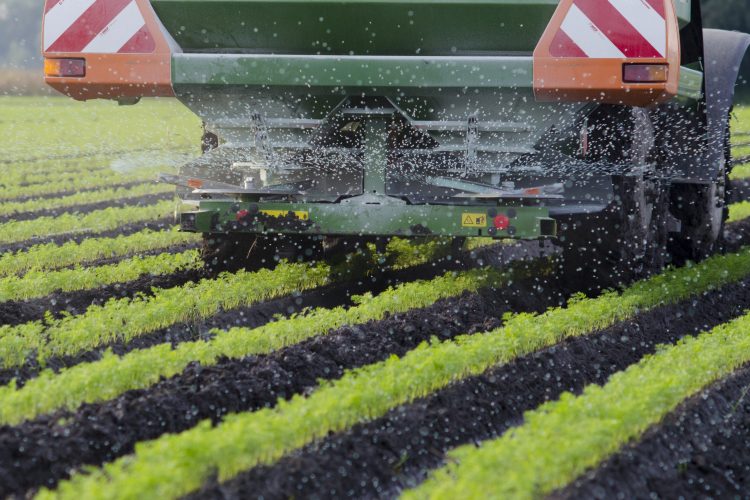 fertiliser on crops
A new fertiliser project has generated UK Government attention, with MPs from the Environment, Food and Rural Affairs Committee (EFRA) planning a visit to the project site today (8 September 2022).
MPs will be investigating the local production of fertiliser on farms, with specific interest in how factors are currently affecting food supply chains and food prices.
This enquiry comes as a result of the pressures UK farmers and food producers are witnessing, in a hope that new innovations might lead to stronger food security in the future.
The farm, where the project is taking place and located near Princes Risborough in Buckinghamshire, UK, is home to a novel technique, which sees a new way adding nitrogen from the air to cattle dung slurry. This process produces a nitrogen-enriched fertiliser whilst simultaneously reducing emissions of ammonia (a pollutant) and methane (a greenhouse gas) from the slurry. This enriched fertiliser can then be spread on fields using existing farm equipment.
The visiting MPs hope to take a close look at the machinery involved and explore the results of technical trials.
One of the pressures farmers and food producers are facing are the the high fertiliser prices, which have been driven by a multitude of factors, including COVID-19 pandemic and the on-going effects of the war between Russia and Ukraine, two of the world's leading fertiliser distributors.
Commenting on the project, Sir Robert Goodwill, MP, said: "This technology – which creates a richer fertiliser while reducing the pollution associated with slurry – sounds like a step forward. It could help both farmers and the environment.
"I'm keen to learn more about developments like this and to discuss what role the government can potentially play in encouraging initiatives that can help make us more self-sufficient in the food we produce."
The enquiry will take into consideration the lasting effects of the pandemic and the war in Europe. MPs will also consider the government's current food strategy, launched in a policy paper earlier this year, as well as the UK's level of food self-sufficiency.
MPs attending the projects include Sir Robert Goodwill MP (Chair of the Committee and Conservative MP for Scarborough and Whitby), Ian Byrne MP (Labour, Liverpool, West Derby), Barry Gardiner MP (Labour, Brent North), Julian Sturdy MP (Conservative, York Outer), and Rosie Duffield MP (Labour, Canterbury).