UK committee chair express concern over fertiliser shortages
Chair of the Environment Food and Rural Affairs (EFRA) Committee, Sir Roger Goodwill, has written to DEFRA Secretary George Eustice to ask for solutions to the shortage.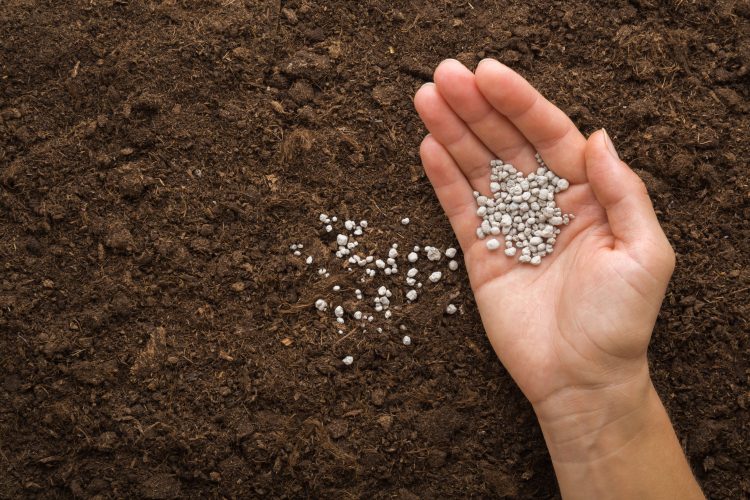 The Environment Food and Rural Affairs (EFRA) Committee has expressed its concerns about the supply and high price of fertiliser in the UK in the wake of the war in Ukraine and a decision by a key UK producer not to re-open a production facility in Chester.
Chair of the Committee, Sir Roger Goodwill MP, has written to the Secretary of State for Environment, Food and Rural Affairs, Rt Hon George Eustice MP, about the issue, which could lead to supply chain shortages and even higher food prices if it is not resolved.
"As you know, UK farmers have already seen significant price rises due to the impact of gas prices and the war in Ukraine," Goodwill's letter reads.
"In May, the price of a tonne of UK-produced ammonium nitrate fertiliser stood at £716, a 152 percent
increase on the same time last year according to data from the Agriculture and Horticulture Development Board (AHDB). The decision to not reopen the plant (the CF Fertiliser plant in Ince, UK) lowers the likelihood of increased supply and in turn a lowering in the price of fertilisers. This means farmers are likely to continue to face high input costs which may contribute to rising food prices and reduced financial returns for farmers, many of whom already operate on very tight margins."
Alongside shortages of fertiliser, there are also fears that CO2 shortages may once again rear its head, which caused many sectors headaches during the course of 2021.
"As you know, CO2 plays a critical role in the food supply chain including being used in: the packaging and
transport of food to extend its shelf life; the promotion of plant growth; and to stun animals ahead of slaughter. Therefore, an inadequate supply of CO2 would have animal welfare, food production and food security implications," Goodwill continued.
Goodwill asked Eustice that he "set out what assurances you have received about the adequacy of both fertiliser and CO2 supply, and what work your department has done to verify those assurances."
"Even if there is adequate supply without the Ince plant, its closure raises concerns about the resilience of food systems. This is particularly important for CO2, where it would be impractical to import substantial
quantities. The Committee notes that the Government Food Strategy contains a commitment to 'develop plans to bolster resilience of critical inputs such as carbon dioxide (CO2) and fertiliser' with a specific long-term plan on CO2 due this year.
"We would be grateful if you could provide further information on what solutions are being explored by that plan and when you expect it to be published," he concluded.