Do you know much sugar you are consuming?
Data by graze reveals that adults and children in the UK are consuming too much sugar due to a lack of understanding, but it hopes to help with a new campaign.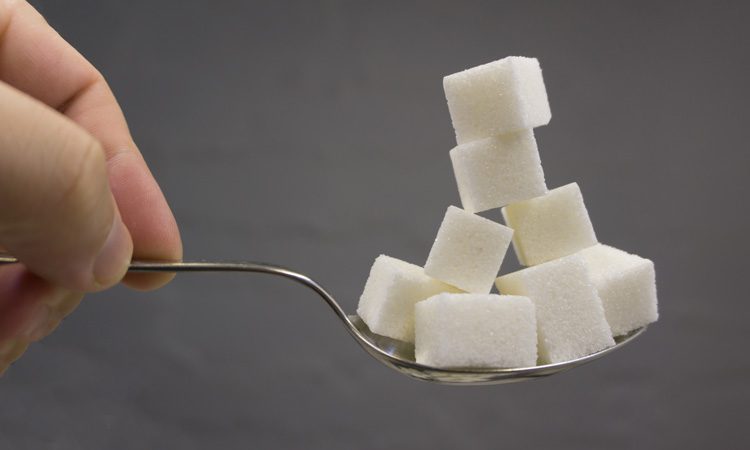 Less than three percent of adults, and only four percent of parents, know the recommended daily limit (RDL) for total and added sugar consumption, according to new research by graze.
The healthy snacking brand describes itself not as being "anti-sugar" but using "sugar to make its snacks taste great. The company claims that in 2019 it removed 160 tonnes of sugar from its range and by March 2023 its snacks will be fully compliant with HFSS legislation, which it supports.
The findings of its study revealed that many parents over-estimate the recommended daily limit of added sugar for children by 50 percent, and one third admit to finding it difficult to keep track of how much sugar their children consume throughout the day.
It also found that less than 15 percent of UK adults can guess the added sugar content of popular snacks accurately, despite 60 percent actively seeking to reduce their sugar intake.
"A lack of clarity and the complexities of knowing how to manage our sugar intake means consumers struggle to understand how much added sugar snacks contain, and the subsequent impact this is having on our health", a graze statement claimed.
To help consumers better navigate the world of added sugar, graze has launched the #KnowAddedSugar campaign, in collaboration with the University of Glasgow. This educational campaign hopes to "bring added sugar transparency to everyday snacking, by revealing the not-so-sweet truth behind the excess added sugar contained within some of the nation's favourite snacks".
The campaign, which launched this week, sees graze partner with singer and podcaster, Jessie Ware, as well as nutritionist Dale Pinnock, to help UK snackers become "more added sugar aware" and make healthier snacking choices for themselves and their families.
Jessie Ware is working with graze to "open a dialogue around the importance of understanding added sugar".
The singer said: "I love my food, love a snack (or two) and I admit, I have a bit of a sweet tooth, but having kids with an insatiable love for treats has made me be aware of what we eat as a household, especially when it comes to sweet things. I'm happy to be working with Graze as part of the #KnowAddedSugar campaign as I now realise that both adults and children consume way more added sugar than we realise every day."
graze has also partnered with Professor Emilie Combet from the University of Glasgow to understand why sugar and added sugar in products is difficult to understand. Together, they have developed what graze describes as "an industry-first, public-facing methodology to estimate the added sugar content of some of the UK's most popular snacks", using existing, publicly available YouGov data.
They claim that many popular confectionery snacks contain more than the NHS RDL in a single portion – in some cases up to 111 percent. 
graze used this data to launch the #KnowAddedSugar Index; "an easy to navigate, independently verified digital resource that reveals the estimated added sugar content contained within many of the UK's most popular snacks".
You may also like:
"How much added sugar is consumed from everyday foods is not something that is easy to understand for consumers and is even more difficult to control," Professor Emilie Combet of University of Glasgow explained. "The sweetness added either by sugar, honey or by the addition of fruit purées and fruit juice concentrates, for example, can result in large amounts of added sugars in a single product – far beyond the 30 grams RDL."
"It is no surprise that in most sweet snacks, the total sugar content is mainly made up of "added sugar" in different forms. To reduce the amount of added sugar without compromising on taste, greater education on ingredients, serving sizes, nutritional guidelines, and a wider development of reduced sugar processes is needed to tackle the issue at scale," she said. 
"There is an added sugar crisis in the UK, and we must act now to fix this," added Joanna Allen, CEO at graze. "There is still a long way to go, but we believe that through the #KnowAddedSugar campaign, we can continue to help support consumers in leading healthier, balanced lives."