Allergen-free ice cream created in California
A group of students from the University of California Davis have created an allergen-free ice cream made from the liquid contained in chickpeas cans.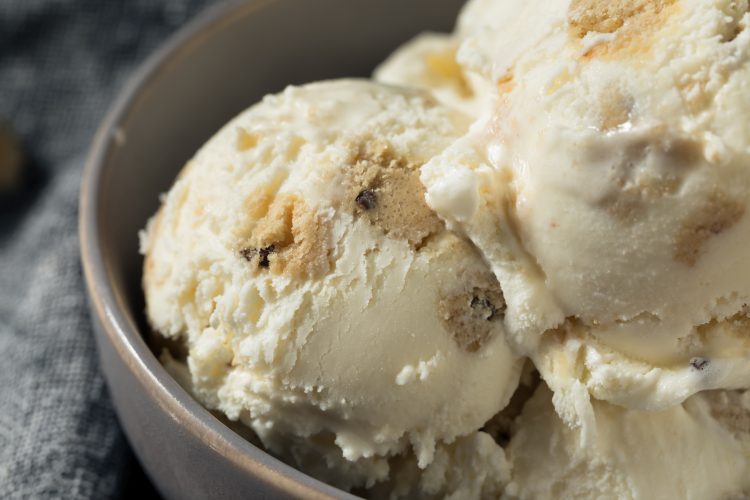 Two graduates from the Department of Food Science and Technology at the University of California Davis (UC Davis), have created an innovative frozen dessert that is free of dairy, nuts and soy.
UC Davis alums, Katrina Fernandez and Josh Bjurman, who both graduated in 2020 with degrees in food science, have helped devise a (US major) allergen-free product they call 'Faba'. This is an ice cream made from aquafaba – the liquid contained in cans of chickpeas.
While most people wouldn't think twice about discarding that water, Fernandez and Bjurman are upcycling it; and the added bonus: it's said to be packed with carbohydrates and protein!
So how exactly do you make ice cream from this water? When the aquafaba is whipped, the proteins trap air and form a light, fluffy foam that looks just like a meringue and can be used as a vegan alternative to egg whites.
"Allergens like milk, nuts and coconut are often found in many vegan desserts, and people who are unable to consume those types of allergens don't really have any options available," Bjurman said. "We wanted to fill that gap in the market."
The idea was inspired by a local mum whose son is allergic to dairy, tree nuts and soy, but who couldn't find anything "delicious" and safe on the market, the duo explained. "That got us thinking that we can do something. We can make people's lives better by giving them tasty food that doesn't hurt them," said Bjurman.
While developing the ice cream, Fernandez, Bjurman and a few of their fellow alumni, learned that by adding natural ingredients like citric acid, sugar, vanilla and additional chickpea protein to the whipped aquafaba, they could stabilise the mixture and prevent the ice cream from collapsing back into its liquid form.
The group have now partnered with several local restaurants and created a few different flavours, including traditional favourites like vanilla and mint chip, as well as more unique offerings such as brown sugar milk tea and cereal milk.
"For us, our dream is to get this product in grocery stores and to offer an additional resource for people who need it," Fernandez said.