How has a year of lockdown changed eating and shopping habits?
As the UK marks a year of COVID-19 restrictions, one survey has shed light on the changes in the eating and shopping habits of consumers that have been observed as a result of lockdown.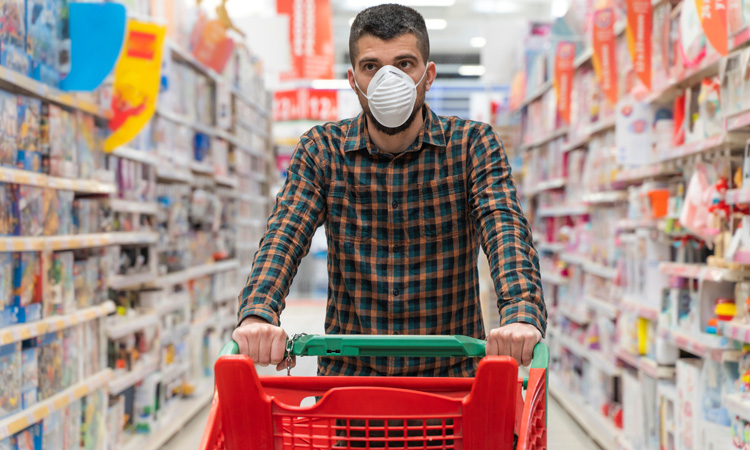 A new survey of over 2,500 adults carried out by margarine and spread manufacturer Upfield has revealed how lockdown has affected eating habits a year on from UK Prime Minister Boris Johnson's sombre instruction to stay at home.
Pre-lockdown, taste (45 percent) and value for money (24 percent) were the focus when doing the food shop over how healthy (16 percent) those items might be. However, over half of Brits (53 percent) have now become increasingly aware of eating more healthily.
This is especially true of young people in the UK, with over two thirds (68 percent) of 18–24-year-olds confirming they've become more aware of eating healthily since March 2020.
When looking at generational divides, it's clear health has surprisingly been less of a focus for the over 55s since the pandemic started. Many of whom (58 percent), have said that the attention they pay to health has remained the same as pre-lockdown.
Plant-based power
According to the survey, the majority of Brits (66 percent) have made changes to their shopping baskets following lockdown. This is especially true with the younger generation, four in five (84 percent) of whom have said they've made changes to the food they buy.
The report says the changes have seen people focus on reducing the amounts of livestock products they consume. More than one in 10 (13 percent) said they are buying less meat and a further 10 percent are buying less dairy as part of the regular food shop.
In addition, the survey results claim that health and food consciousness continues to be a factor that influences people's shopping. A third (34 percent) of Brits have started purchasing more fresh fruit and 15 percent have reduced the amount of alcohol they buy.
A return to old habits?
Many have stated they miss eating out during lockdown. Having a coffee and slice of cake at a local cafe (38 percent), Sunday roasts at the pub (29 percent) and going out for brunch (28 percent) are the top three eating-out occasions missed by Brits since lockdown started.
Perhaps that's why 43 percent have begun cooking from scratch more since the onset of lockdown, and why over a third (38 percent) of Brits have turned to baking as a new skill.  
"It's great to see there's been an increase in the amount of people looking to make more conscious decisions around what they buy and what they eat. This is surely one of the few positives to come from lockdown," said Damian Guha, General Manager of Upfield UK and Ireland.
"Whether it's making healthier choices in our purchases, or reducing our meat and dairy consumption – such as by changing from dairy butter to margarine, as so many people have – every small change helps in the long run."