Meatless Farm launches 30,000 sq ft production plant in Canada
Plant-based alternative manufacturer Meatless Farm has opened a new manufacturing plant in Calgary after success with high street food brands.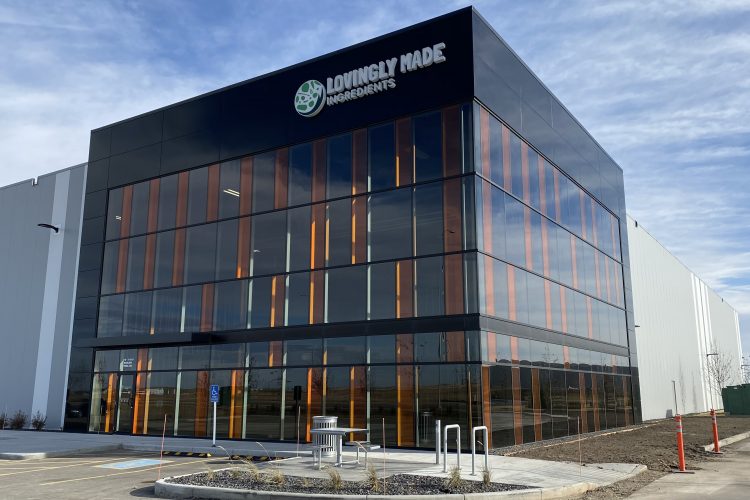 The new plant will produce more than 14,000 tonnes of plant-based ingredients a year, according to Meatless Farm
Meatless Farm, a UK plant-based meat alternative manufacturer, has launched a dedicated plant protein ingredients subsidiary, Lovingly Made Ingredients, to provide its global supply of TPP (textured plant protein) and expand into broader external supply operations.
Lovingly Made Ingredients will operate out of a new flagship plant protein facility in Calgary, Canada where, according to Meatless Farm, it will be the first of its kind on this scale and one of the company's biggest investments to date.
Meatless Farm has invested an initial $12 million USD (£8.53 million) in its manufacturing infrastructure with the 30,000 sq ft plant, which will have the capacity to produce up to 14,500 tonnes of plant protein ingredients by 2023.
The company says the facility will utilise cutting edge manufacturing processes to enable a significant reduction in water and energy use – a key challenge in plant-based protein production – and aims to be net zero on carbon emissions throughout the supply chain within the first year.
It will become an important step in the business' Farm to Fork programme, which will prioritise a secured and sustainable supply chain. Meatless Farm's vision for this programme is to work directly with farmer collectives to source peas and guarantee quality, freshness and full traceability.
The significant investment in the facility follows rapid expansion for the Yorkshire-based company, which was established in 2016 by founder Morten Toft Bech with the ambition of helping consumers cut down on their meat consumption and changing the global food system.
It is now one of the fastest growing brands in the plant-based market, operating in 24 countries with multiple product lines stocked in six major supermarkets in the UK. January has seen its largest ever retail sales, up 78 percent on the same month last year helped by a booming interest in 'Veganuary'.
January also saw the launch of further partnerships with high street foodservice brands, including Pret a Manger to create a 'Meatless' version of their Swedish Meatball wrap and with Leon to relaunch their LOVe burger.
"Meatless Farm started less than five years ago at my kitchen table, so it's amazing to see us open a facility of this size and scale and is testament to the growth and importance of this sector," said Morten Toft Bech, founder of Meatless Farm.
"The pace of global growth presents opportunities for how we can share our expertise and innovation with other partners and that is where Lovingly Made Ingredients comes in. Our mission to reduce global meat consumption looks beyond just our brand, we need to do more.
"Consumers are learning how big an impact reducing your meat consumption can have on cutting carbon emissions and that even small changes add up to help make a bigger difference – for example, in the UK, if we all had just one less meat meal per week we could see emissions reduce by around eight percent.
"This is why we are focusing on making products that appeal to meat eaters, not just vegetarians and vegans and we want to support others in that mission too. A big part of that is having access to the best quality raw ingredients so that eating for the good of the environment doesn't mean compromising on taste or nutrition."