First ever recyclable rice pouch makes its way to supermarket shelves
The new pouch is the same size and shape of the older, non-recyclable counterpart, and according to the manufacturers, possesses the same attributes in terms of food safety and convenience.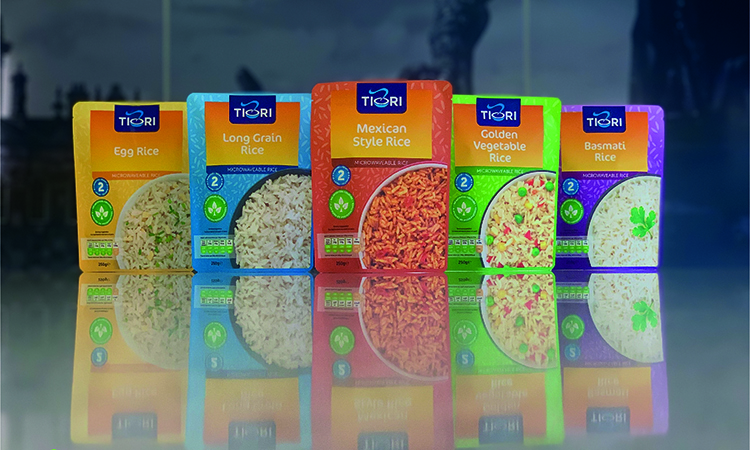 The new rice pouches are fully recyclable yet offer the same convenience of their non-recyclable counterparts
South Wales-based FEI Foods has teamed up J M Packaging to launch a recyclable pouch for microwaveable rice products, which have become increasingly popular in recent weeks.
It's certainly true that these products offer more convenience than simply cooking rice from scratch in a saucepan, but some consumers have expressed concern over extra waste going to landfill. This is a dilemma the new recyclable pouch could solve.
The pouch is made from what the manufacturers are calling technologically advanced mono-material that is recycle-ready and retort-ready, whilst maintaining all the mechanical properties of a conventional stand-up pouch.
"We are determined to provide the most sustainable product possible, and the development of this pouch has been a key strategic objective for us for some years," said Simon Lewis, Managing Director of FEI Foods.
"Twenty-four months of diligent testing of this new material has culminated in this launch. We are delighted and proud to be first to market with this solution. As a predominantly Private Label manufacturer, this is an outstanding achievement for our business, and the major retailers that we work with now have a more sustainable offering for their customers."
"Throughout this project we have illustrated our commitment to the circular economy, focusing on optimising flexible packaging to minimise the impact on the environment, whilst offering convenience and food safety to the consumer," added Jason McGill, Managing Director of JMP.
The manufacturers claim this is the first mono-material, recycle-ready, ready-to-heat pouch available in major UK and European supermarkets.
The pouch size, shape and function remain the same as current packs and continues to provide attributes required by customers such as food-safety, ease of use and convenience, whilst providing ground-breaking environmental benefits, according to FEI Foods.