FDA investigating multistate outbreak of Listeria monocytogenes
It's thought a soft cheese could be to blame for the outbreak, which has seen Listeria cases reported in seven states across the US.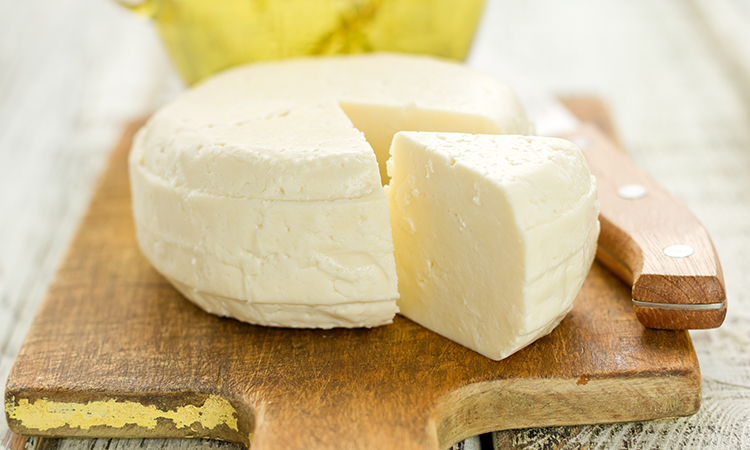 The outbreak has been linked to Queso Fresco by the FDA
The US Food and Drug Administration (FDA), along with the Centers for Disease Control and Prevention (CDC) and state and local partners, is investigating a multistate outbreak of Listeria monocytogenes infections potentially linked to Hispanic-style fresh and soft cheeses.
The FDA says it has initiated an investigation and is collecting information to try to determine the source of the outbreak. Although the investigation is ongoing, the CDC's analysis of epidemiologic information indicates that Hispanic-style fresh and soft cheeses are thought to be behind the outbreak. However, no specific type or brand of cheese has been confirmed as the source of illness.
According to the CDC, seven people infected with the outbreak strain of Listeria monocytogenes have been reported in Connecticut, Maryland, New York and Virginia. Six of the seven who have fallen ill are Hispanic, according to the agency. Of the four people interviewed, three reported eating at least one type of Hispanic-style fresh and soft cheeses, including queso fresco.
As part of this outbreak investigation, the Connecticut Department of Public Health collected product samples of El Abuelito-brand Hispanic-style fresh and soft cheeses from a store where a sick person bought cheeses. Sample analysis showed the presence of Listeria monocytogenes in samples of El Abuelito Queso Fresco sold in 10 oz packages, marked as Lot A027 with an expiration date of 2/26/21.
According to the FDA, these samples are currently undergoing Whole Genome Sequencing (WGS) analysis to determine if the Listeria monocytogenes found is a match to the outbreak strain. At this time, the administration says there is not enough evidence to determine if this outbreak is linked to El Abuelito Queso Fresco. As a result, the product has not yet been recalled, through the FDA and its state partners are working closely to determine whether a recall is necessary.
What is the latest advice?
The FDA says consumers, restaurants, and retailers should not eat, sell, or serve El Abuelito Queso Fresco cheese until more information is known.  
Those at higher risk for severe Listeria illness (pregnant women, those aged 65 or older, or those with a weakened immune system due to certain medical conditions or treatments) should not eat any Hispanic-style fresh and soft cheeses, including El Abuelito brand queso fresco cheese, until the authorities identify which cheeses are making people sick in this outbreak.
The general advice from the FDA is to ensure that any Hispanic-style fresh and soft cheeses (like queso fresco) you eat have labels that state: "made with pasteurised milk".
The FDA has however stressed that Hispanic-style fresh and soft cheeses made from pasteurised milk have caused Listeria outbreaks in the past. Although pasteurisation of milk kills Listeria, products made from pasteurised milk can still become contaminated if they are produced in facilities with unsanitary conditions.