Nestlé launches plant-based meat line in China
Nestlé has launched its own line of plant-based meat in China, as attitudes towards meat look like they may be shifting.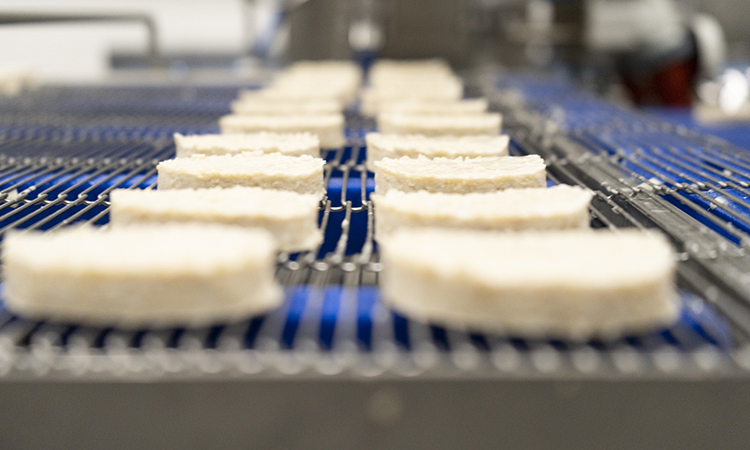 Nestlé's new manufacturing facility in Tianjin will produce the range.
Food manufacturing giant Nestlé made its plant-based debut in China this week, with the launch of its Harvest Gourmet brand. 
The range will include plant-based 'burgers', 'sausages', 'nuggets' and 'mince', as well as meatless alternatives to dishes such as kung pao chicken, braised meatballs, pork belly and spicy wok.
Nestlé says its products will be available both in a retail environment as well as Out-of-Home sector. The company also inaugurated its first plant-based production plant in Asia this week, where the Harvest Gourmet line will be manufactured. The facility in the northern city of Tianjin is already in operation, according to the Swiss company.
China has seen more than a ten-fold increase in meat consumption since the 1960s, according to the BBC, but this may be subject to change. COVID-19 was first detected in Wuhan City, Hubei Province, China.1 Although the origin is yet to be determined, there were several rumours that it may have come from a wet market there. As such, there have been suggestions that the Chinese population may be swaying towards more plant-based alternatives.
Earlier this year, Beyond Meat launched its meatless minced pork in the country, which is the largest pork consumer in the world. There are several smaller Chinese companies, such as Zhenmeat, which are looking to take advantage of this shift in attitude by offering more meat alternatives such as plant-based crayfish and dumplings.
This trend shift was picked up by Rashid Qureshi, CEO of Nestlé's Greater China Region, who said: "Nestlé wants to make plant-based food part of everyone's everyday life, which is why we're excited to offer our delicious and nutritious products in China. We see China leading the trend towards a new generation of plant-based food in Asia, as people look for options that are good for them and good for the planet."
If larger companies such as Nestlé and Beyond Meat are serious about changing the way the world consumes 'meat', then conquering the Chinese market is an absolute must. 
References
www.gov.uk/government/publications/wuhan-novel-coronavirus-background-information/wuhan-novel-coronavirus-epidemiology-virology-and-clinical-features#:~:text=On%2031%20December%202019%2C,Hubei%20Province%2C%20China.