European factory aims to make plant-based more accessible
The plant-based manufacturer says the new Lincolnshire factory will lower the cost of large scale production and make plant-based products more appealing to consumers.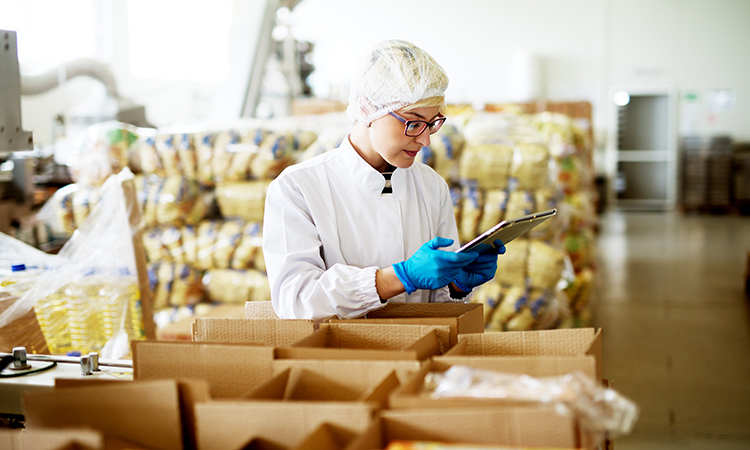 Plant & Bean, a developer and manufacturer of plant-based food products, has announced that it is set to open Europe's largest plant-based meat production facility in the UK. The new factory will, according to the company, enable efficient product manufacture and distribution across Europe, helping brands to meet the fast-growing demand for plant-based meat.
Large-scale production is acknowledged by many in the industry as essential to removing the cost barrier that currently prevents mainstream consumers from buying plant-based meat products. Plant & Bean says that by producing at scale locally, brands can also significantly shorten supply chains, resulting in noticeable cost-savings.
65 percent of consumers do not eat plant-based meats due to price and quality.
Located in Boston, Lincolnshire, UK Plant & Bean says the 65 acre/263,000m2 site, will have a planned initial capacity of 55,000 tonnes, and will provide sub-scale companies, larger international brands, and retailers with a fully-certified European manufacturing platform to help them meet growing demand for plant-based meat products and accelerate international expansion.
In a move to establish the world's first global plant-based manufacturing platform, Plant & Bean says it will replicate the new UK site with production facilities in the USA next year and Asia in 2022.
"Today's announcement underscores our commitment to repair what is a broken food system," said Plant & Bean CEO, Edwin Bark. "Right now, 65 percent of consumers do not eat plant-based meats due to price and quality. With our two-pronged approach, we believe we are best placed to make the meaningful change required to tackle these issues. With our progressive global manufacturing strategy, brands will finally have the means to scale high-volume product ranges in order to lower the price-point for consumers."
No company can do it alone
In order to drive innovation, bring down ingredient and processing costs, and increase product quality, the company says it is working closely with collaborative partners to make breakthroughs in key areas.
The company adds that currently pea protein cost twice that of soy, so one of the areas of focus includes the development of computational breeding technology to achieve a 50 percent reduction in the cost of peas and beans. Plant & Bean is also working on optimising protein extraction, enabling it to extract multiple protein sources at a significantly lower cost.
"In the past year, I believe there has been a realisation amongst the plant-based meat industry that if we're to penetrate the mass-market, the speed of innovation needs to increase dramatically, and that no one company can do it alone," continued Bark. "Our collaborative approach has garnered significant interest across the food ecosystem, and we will continue to grow our network of industry-leading expertise in order to achieve this objective. This will be key to creating delicious, healthy, low-cost, plant-based meats that are accessible to everyone.
"In doing so, we will achieve our foremost objective to improve global health, the biodiversity of the planet and animal welfare, and having a meaningful positive impact on the world we live in."