FSA publishes safety guidance for food deliveries
As UK government measures have forced food outlets to close or reduce their services during the COVID-19 emergency, many are now offering food deliveries. In light of this new uptake, the FSA has published updated guidance about allergens, hygiene and delivery protocol.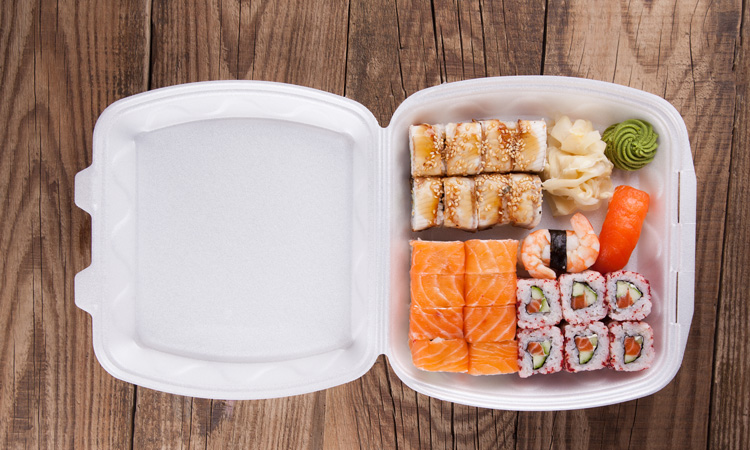 The Food Standards Agency (FSA) has published guidance which provides food safety information for food businesses which deliver meals to customers.
A home delivery guidance document provides information and regulations around taking payments, managing customer data, and selling age-restricted products online. The document clarifies that any business providing an online menu or order form must make ensure it's clear, the quantity and the price is legible, and all relevant allergen information is included.
Food delivery businesses must provide allergen information to customers when taking an order. This can be done orally (by phone) or in writing (through a website or a printed menu).
Businesses should have a statement online to advise customers where they can obtain allergen information before they place their order. If food is provided via an external online ordering website, that service may have its own requirements for providing allergen information to customers.
According to the guidance, staff should be aware of how to take orders with specific allergy requirements over the phone or online as well as have clear written allergen information to refer to, so that they can respond to allergy requests accurately when taking orders.
Hygiene guidance for food delivery
FSA has reiterated the '4Cs' to remember for good hygiene in food businesses: cleaning, cooking, chilling and avoiding cross-contamination.
Storing food in sealed containers and at the correct temperature protects it from harmful bacteria, stops objects falling into it, and avoids cross-contamination with other ingredients, the guidance states.
Existing food businesses which change to delivering food to customers should review and, if necessary, update their Hazard Analysis and Critical Control Point (HACCP) procedures.
A simpler, practical guide for smaller businesses and retailers on how to manage hygiene and allergens in the kitchen can be found in FSA's Safer food, better business information packs for caterers. This includes advice on what to consider when delivering food.
Allergen guidance for food delivery
Food businesses need to tell customers if food they provide contains any of the specified allergens as an ingredient. The 14 allergens have been chosen because they are said to be the most common and dangerous.
Consumers may be allergic or intolerant to other ingredients, but businesses are only legally required to provide information for the 14 allergens.
The 14 allergens are: celery, cereals containing gluten (such as barley and oats), crustaceans (such as prawns, crabs and lobsters), eggs, fish, lupin, milk, molluscs (such as mussels and oysters), mustard, peanuts, sesame, soybeans, sulphur dioxide and sulphites (if they are at a concentration of more than ten parts per million) and tree nuts (such as almonds, hazelnuts, walnuts, brazil nuts, cashews, pecans, pistachios and macadamia nuts).
Related organisations
Related regions