Utilising avocado seeds to combat plastic utensil pollution
ENAVRA addresses plastic utensil pollution with biodegradable alternatives made from avocado seeds, promoting sustainability and reducing environmental impact.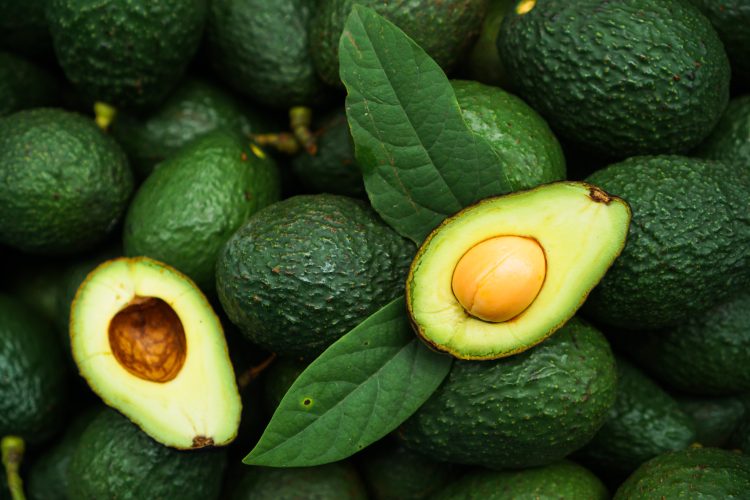 By Abdullah Shaat and Saoud Al-Emadi
In line with the UK's recent ban on single-use plastic plates and cutlery, the UK Government highlighted England relies on over 2.7 billion items of single-use cutlery a year.
Yet, plastic pollution is a global issue. Earlier this year it was reported the ocean has 170 trillion plastic particles in it – an illustration of the immense impact single-use plastics have on the environment. However, not only does it impact our marine ecosystems, but it can also impact our own personal health.
The United Nations Development Programme (UNDP) recently highlighted chemicals that leach from the plastic products we use, and also from the microplastics in the food we consume, can be "linked to serious health issues". So, as the ban comes into force and countries around the world follow suit we can expect a significant influx of demand on manufacturers of plastic utensils to supply more sustainable alternatives.
This demand will come from a range of customers – from hotels, restaurants and venues, and the suppliers that will benefit the most are the ones that are ahead of the curve and have invested in the advanced technology that can create re-usable or biodegradable alternatives.
Utilising what the Earth has to offer
At ENAVRA – underpinned by our slogan "from Earth, to Earth", we're playing a part in the global solution of biodegradable plastic utensils. Our company offers biodegradable alternatives to single-use plastic made from up-cycled food waste  that critically, decompose within a year.
Uniquely, our products are made from fruit seeds which share similarities with plastic in terms of their chemical structure– maintaining the same quality but providing a far more sustainable alternative.
Coming to the decision to use fruit seeds, specifically avocado seeds, took a lot of trial and error of over 30 different eco-friendly materials over a year. One of the deciding factors was that avocado seeds take far shorter time to decompose than other seed alternative.
Another was that avocado seeds are a more sustainable alternative as they are waste themselves and remove the need to create further deforestation such as wood, or food starch that can detract from food supply.
Implementing our learned experience to grow the start-up
The idea for ENAVRA came from our experience at university, studying as engineers at Texas A&M – Qatar. As part of our courses, we developed essential critical and independent thinking that helped shape our entrepreneurial approach – guiding us to not only come up with the idea in the first place, but to have the drive and determination to build it from the ground up.
Established in 2019 and self-funded, we were driven by our vision of building and promoting large scale manufacturing and distribution of an indigenous, sustainable and biodegradable line of cutlery products, both within Qatar and globally in the long-term.
We were able to attain manufacturing rights after being incubated by the Qatar Business Incubation Center (QBIC), following which the company was able to sign an agreement with several suppliers for the global, upcoming Expo 2023 Qatar – a six-month event that anticipates three million visitors.
We now manufacture and supply in Qatar – a conscious decision we made to ensure support of the local economy and reduce carbon footprint by minimising emissions incurred through transportation.
In terms of our future plans, we're hoping to expand our offering, including designing cups and lids, to ensure accessibility to a more sustainable alternative is widespread. We're also looking to begin researching other local food waste that we can convert into products – with research and development phases for these already underway.
Part of the global solution
As demand for biodegradable solutions grows, at ENAVRA we're hoping to be a part of the global solution to tackling the supply shortage of sustainable alternatives and pioneering the movement in the Middle East. We're on a mission to shift others to a more sustainable mindset, and work with business owners to adopt more sustainable solutions.
We're aware our customers will naturally look for the more financially viable option, however we are seeing more and more businesses opening their minds to the benefits beyond the price-point – the essential need to consider your impact on people and planet. As we look to the future, we're focusing on expanding ENAVRA's offering beyond Qatar's borders – establishing localised manufacturing in other markets such as Europe.
About the authors:
This article was written by ENAVRA founders, Abdullah Shaat and Saoud Al-Emadi, graduates from Texas A&M University, Qatar (part of Qatar Foundation)
Enavra was founded in 2020 with the aim to replace plastic disposables in Qatar. In 2022, Enavra became the first manufacturer of biodegradable disposables (spoons, forks, and knives) in the region. To this date, Enavra replaced over 12 tons of plastic in the market.

Abdullah Shaat, a graduate in petroleum and chemical engineering from Texas A&M University at Qatar (class of 2019 and 2021), serves as a co-founder of Enavra. Abdullah is interested in optimization and creative problem-solving.

Saoud Al Emadi, also a chemical engineering alumnus of Texas A&M University at Qatar (class of 2019), shares the role of co-founder at Enavra. Saoud's profound commitment is dedicated to advancing sustainable development and the integration of eco-friendly solutions into existing systems.
Related organisations
Related regions