World Food Safety Day: FDA priorities amid structural changes
This World Food Safety Day, New Food's Grace Galler speaks to Consumer Brands Association's Sarah Gallo about what the FDA should prioritising amid upheaval.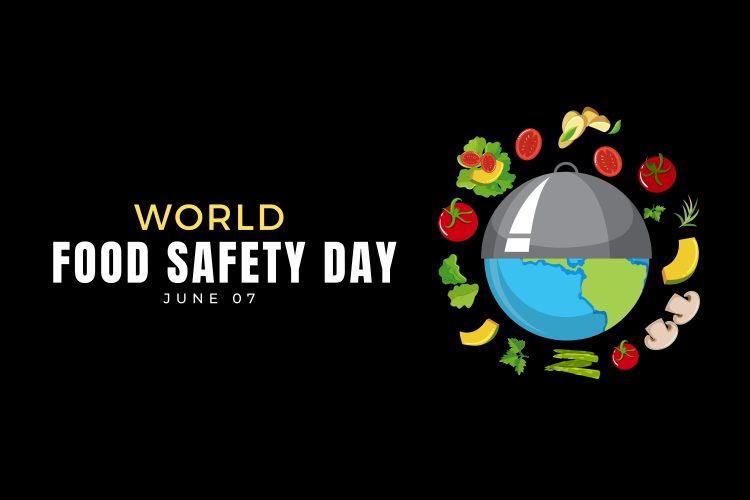 In the last few months, New Food has kept its readers updated with the ongoing changes being made at the US Food and Drug Administration (FDA). Through news posts, articles and even podcasts, New Food readers will know that huge upheaval has taken place at the FDA, all in the name of ensuring a food safe future for the US.
However, with the FDA still on the hunt for a Deputy Commissioner for its Human Foods Program, the search for a singular, empowered leader continues, despite many food industry professionals urging immediate action to allow real change to be made.
To get a view from the industry on how the FDA should proceed and to mark World Food Safety Day 2023, New Food's Grace Galler sat down with Sarah Gallo, Vice President of Product Policy and Vice President of Regulatory and Technical Affairs at the Consumer Brands Association (CBA).
How does Consumer Brands Association act as a voice for the industry?
Introducing the Association, Gallo explained that CBA "champions the industry whose products both Americans and consumers worldwide rely on every day". The Association has nearly 2000 brands in its repertoire, including the likes of General Mills, Mondelēz International and PepsiCo.
Turning her attention to World Food Safety Day, Gallo stated that the overarching goal is to draw attention and inspire action to be taken to help prevent, detect and manage foodborne risks.
"It affords an opportunity for us to think about how the industry's efforts to produce safe food for consumers each and every day has grown," explained Gallo.
With food safety being a top priority for CBA's member companies, Gallo said that World Food Safety Day will be used by the Association to highlight the importance of the work it has been doing to advise the FDA on modernisation and delivering on its mission as a public health regulatory agency.
Helping the FDA pave the way
During the discussion, Gallo observed that the FDA has the weight of food safety standards in the US on its shoulders, stating that it must ensure that consumers have access to a wide variety of safe products.
In recent months, the FDA has been subject to change, largely kickstarted when, in January 2023, Frank Yiannas stepped down as Deputy Commissioner for Food Policy and Response at the Administration.
Since then Commissioner Robert Califf announced major structural changes at the FDA, including changes within its Human Foods Program. One of these alterations included searching for a much requested single, unified leader for the Program that will report directly into the Commissioner.
Fast forward five months, the search continues, with Gallo highlighting that CBA is "waiting to see what the new Deputy Commissioner for Human Foods is going to look like.
"We have been very vocal that we have some concerns about how much the Deputy Commissioner will truly be empowered to oversee the Human Foods Program. One of the concerns that we have is that if the individual that's put in charge of modernising that part of the agency doesn't have full budget and authority over not only the policy makers, but also inspection and enforcement, we're still going to continue to see some of the disconnect that causes food safety implications and a lot of consumer confusion."
Revealing the FDA's response to CBA's concerns, Gallo disclosed: "The Commissioner assured us in March 2023 that he does intend for the Deputy Commissioner to have those kinds of authorities.
"We continue to have conversations with Congress about holding him accountable and keeping him true to his word".
Advising the Administration
When asked about the advice that CBA has given to the FDA to ensure that progressive changes are being made when it comes to food safety standards, Gallo explained that the Association has put forward nine reforms to modernise the FDA.
Of these nine reforms, Gallo signposted several that she thinks are key in relation to the "timing and opportunity in front of us".
Firstly, she highlighted that while CBA's "member companies are really trying to move at the speed of the consumer, [it knows] the agency isn't there yet".
"The industry has to respond to consumer needs and, if the pandemic did anything, it really accelerated consumer demand for new products". While she said this is exciting for its member companies, she reasoned "if we don't have a regulatory agency that can keep up with the speed of the consumer, we hit a lot of roadblocks".
According to Gallo, CBA believes there is a need for recall modernisation, in other words "harmonising the way that US Government processes and responds to recalls".
In addition, she said that "FDA communication with consumers needs to be modernised through updated channels, such as text, email, social media, so that we can quickly distribute notices and prevent illness."
Furthermore, Gallo called for labelling modernisation, stating that consumers need to be empowered by knowing exactly what is in their food and what to look out for.
"It's really about embracing digital opportunities to share robust product information with consumers," she continued.
What's more, Gallo highlighted the importance of timely reviews, meaning that when novel food and beverage products come to market, the agency is prepared to evaluate and provide guidance on how they should be labelled.
Finding the right leader for the job
When asked how CBA had been feeling in response to FDA structural upheaval, Gallo said it had experienced a "range of emotions".
"I think that the way the Human Foods Program is working now – that kind of split and siloed approach – is preventing a lot of decision making and preventing them from meeting consumer needs.
"There's also somewhat of a concern that the agency isn't thinking big when we think about the relationship between the role of the FDA from a food safety perspective and other big policy questions that it might be tackling relating to consumer transparency or nutrition, health and diet," Gallo continued.
When asked what CBA's priorities for the FDA, Gallo said: "I think that what we want to make sure if that the FDA is speaking about the role it plays in protecting the food supply."
"There are fundamental aspects of how food companies manufacture food or how we process food that relate to food safety and then providing a consistent, reliable, nutritious source of food for consumers all over the world. Sometimes those things can seem very separate, but our member companies are very focused on connecting those dots.
Going forward, Gallo made it clear that it was important to CBA that the right single, empowered leader is found to carry out the role of Deputy Commissioner for the Human Foods Program.
"The interesting part about that position is that it's not a political confirmation. From day one of the FDA Commissioner being appointed and stepping into the agency, he had the ability to appoint a Deputy Commissioner for food. This isn't something that he needs to go through a congressional process for. He has the ability to do that has had the ability to do that since day one.
"We think that enough time has passed and we are eager to see someone in that position."
With a lot already riding on the shoulders on the future Deputy Commissioner, Gallo made one thing clear: "it's absolutely critical that the person sets a transparent agenda for the agency so as to "break down silos between the policy makers and the inspection force".
"Everyone that's working towards the goal of protecting the food supply should be very clear about what the agency is focused on and where it needs to put its resources so that "member companies, associations and consumer groups all have confidence in what that agenda is," concluded Gallo.
Biography

Sarah Gallo is Vice President, Product Policy, at the Consumer Brands Association. In her role, Sarah holistically oversees Consumer Brands' policy leadership on smart regulation issues from advocacy through education to marketplace solutions.