The birds and the butterflies: making responsible wine
The wine market is one of the most competitive around, so how do you stand out in such a crowded space? Ari Walker, founder of Integrated Beverage Group, explains how his company is changing the way wine is produced one bottle at a time.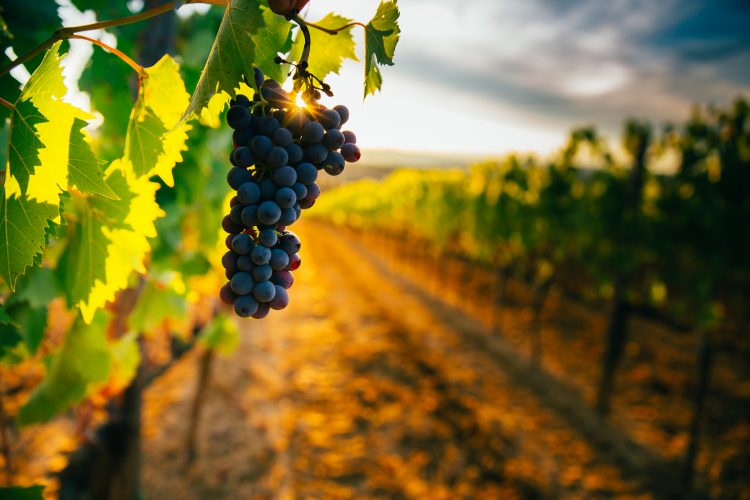 Ari Walker is changing wine. Through a vigour for sustainability and transparency, his company Integrated Beverage Group (IBG) is taking a novel approach to the way in with it brings its products to market.
Based in Dundee, Oregon, IBG uses data and science to solve problems that face both consumers and retailers alike.  Its core pillars include crafting what it calls "the purest adult beverages on earth," as well as seeking to provide greater consumer transparency and through their activity leaving the world a better place then they found it.  As part of their production process, IBG says it also adheres to strict standards, standards which are then validate by lab testing and third party certifications from the  Clean Label Project.
Being accountable
As production costs continue to rise and consumer demand for value never ceases to increase, being certified clean label might not seem like the top priority for a wine manufacturer, but Walker sees things differently."At the end of the day it's about holding ourselves accountable to our mission," he said. "We listened to the consumer and we learned that they are seeking product purity and transparency.
"It's one thing for me to sit here and claim to you that we make some of the purest products in the industry. It's another thing entirely for Jackie [Bowen, Executive Director of the Clean Label Project] and her team  to evaluate results from an accredited lab that tests at a part per billion level, benchmark those results to certification standards based on their rigorous code of practice and say, 'your product has been certified for purity  and is among the best in the industry'.
"The fact that we have earned the purity award for virtually every product that we produce is a way for us to say to our consumers 'you don't need to take our word for it – we have done the due diligence so that you know exactly what is in, or should we say 'not in' our products'."
Beginning in the mid-1940's, conventional farming in the United States has included the use of pesticides and other chemicals in the field, and keeping up in an industrialised marketplace without using some of the tools that competitors have access to is no mean feat.
The key, according to Walker, is having control over the manufacturing process. "In 2015 when we started the business, we didn't own any wineries," Walker revealed. "We didn't own any vineyards either, which meant all of the wine that went into our product was purchased from somebody else. A lot of it came from the bulk market, so it was really hard to uphold that purity promise when we didn't have any control.
"We've come from a place where 100 percent of our wine was purchased, to where 90 or so percent of our wine now comes from grapes that our farmers grow And even if some of those grapes are not processed in our own facility, we ensure that they are processed in an organic certified facility that we have a long-term relationship with.
"We just have so much more control."
In addition to IBG's clean label endeavours, it also partners with the Xerces Society for Invertebrate Conservation, which is named after the Xerces blue butterfly, the first butterfly known to go extinct in North America as a result of human activity. Although the work undertaken by the Xerces Society is valuable and indeed admirable, the question remains: as a winemaker competing in an extremely competitive space, why assign resources to conservation?
Again, Walker is steadfast in his belief in the work IBG and Xerces Society are doing to create a futureproofed wine sector. "Some of the greatest challenges that we face as brand stewards are environmental challenges: drought, fire and intense pest pressure," said Walker.
"If you use devastating pesticides and other chemicals to grow your crop, you're going to create an unforeseen impact on the environment that is going to be really difficult to deal with over time.
"If you're not thoughtful about it, you're going to bring a product to market that fails to address the primary consumer need, which is for pure, clean products that are not going lead to all sorts of negative health consequences both now and in the future. The commitment to Xerces fits with our values, it fits with our mission, but it also helps us create a long-term sustainable business."
The idea of building for the long term was something Walker repeated several times. Aside from being simply 'the right thing to do', supporting conservation and being sustainable makes – in his mind at least – just good business sense.
Does the rest of the industry care?
While this subheading might be slightly unforgiving, it remains a valid question. For all the work IBG, Xerces Society and the Clean Label Project do, does the remaining (and very large) portion of the wine industry give as much credence to these issues? Put simply, is the wine sector an environmentally responsible industry?
"In general, yes," responded Walker. "The wine industry is full of idealists. The reason people come to wine is because they're romantics and they want to put food and beverage, things that are essential to our lives, in the centre. Because of that, the wine sector is a centre for environmental stewardship.  There are many wineries doing good work, farming organically and elevating their sustainable practices.  It would be great to see even more wineries testing and certifying their wines to provide more transparency to consumers."
Walker went on to link the extinction of the Xerces butterfly with neonicotinoid pesticides, which have attracted considerable attention for their threat to other invertebrate species in other habitats.
"We've tested and benchmarked 80 percent of America's most popular wines at a parts per billion level, and in more than a third of wines tested we found detectable levels of neonicotinoids. So, in some way I think it's fair to say the wine industry disproportionately contributed to the decline and extinction of the Xerces butterfly," Walker contended.
"That's not to say that the wine industry doesn't care, it's just that wine interacts directly with the natural environment in a way that is different to other sectors. When I discovered this, I thought 'holy cow! We need to do something about it', hence why we joined up with Xerces. We didn't know we were contributing to this problem."
Does the consumer care?
The other party in this discussion worth considering is the consumer. Specifically, in such a competitive marketplace where the average bottle of wine costs well under $20, are consumers willing to pay more for a responsible product?
"Well, yes," answered Walker. "What we've learned from consumers is that product purity is among the most important purchase drivers, particularly among younger consumers. So to that extent, I'd say, yes.
"Are there limits to what consumers are willing to pay? The answer to that is also yes. We know who our customer is and we seek to serve that customer. And when we delight that customer (or meet that customers need), our business grows."
Conclusion
So what does this mean for the wine industry? Well, consumer demands on retailers to be more sustainable and ethical in sourcing their products are not going away. On the contrary, as the world reflects on climate change and the damage humans are doing to natural ecosystems, it's only likely to increase.
In that regard, Walker's philosophy may pay off in the long run. By proving IBG's credentials in this field early and consistently, his firm is arguably less likely to attract the cries of greenwashing from consumers.
But on the flip side, as consumer budgets are continually hit by rising inflation, there is certainly doubt as to whether there will be enough spare cash leftover at the end of the week or month to pay a little more for an IBG product. As Walker himself said – the appetite from consumers to spend more is there, but it does have its limits. For this reason, we ensure that all of our products provide quality at a great value.
It is, however, difficult to see any other situation unfolding other than one that includes all major wine manufacturers supporting responsible growing and manufacturing processes. With this in mind, the important work IBG is doing is not only admirable, it probably makes good business sense too.
Biography

IBG Founder, Ari Walker is a former owner of Baroness Wines, which he grew to be the largest independent alcohol beverage distributor in the state of Colorado. Prior to the formation of IBG, Walker served as president of Nexus Brands, LLC. 
Walker has been a business leader for more than twenty years. He also brings long experience in all aspects of alcohol beverage to IBG including production, compliance, quality management, sales leadership and marketing.