The evolution of Easter chocolate
Paul Morris of Luker Chocolate explains how chocolatiers have developed their Easter products to suit the needs and tastes of the modern consumer.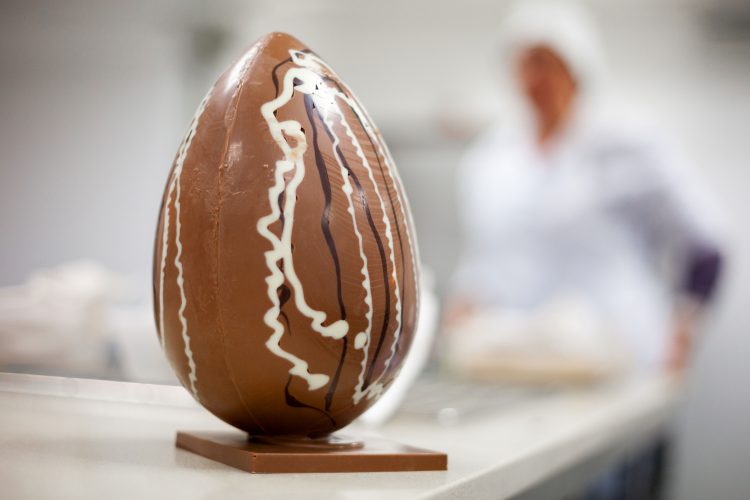 Following the recent (and hopefully decadent) Easter weekend (2-5 April 2021), New Food sought the expertise of Paul Morris of Luker chocolate to find out how the chocolatey treats we associate with this holiday have evolved and what brands should be thinking about next year.
The history of the Easter egg
The first chocolate Easter eggs were made in Europe in the early 19th Century. Since then, the holiday has become synonymous with sweet treats and 'eggcellent' indulgence. At Luker Chocolate, we've witnessed Easter products evolve as brands innovate to keep up with consumer demand.
Sweet sales hit an all-time high during lockdown as reports show consumers spent over £260 billon on chocolate.1 This year, Easter provided the public with something sweet to help alleviate the sour taste of the past 12 months.
As seasonal-themed chocolates represent almost a quarter of the world's new chocolate product launches,2 it's important that chocolatiers recognise the needs of the modern consumer. This is imperative for independent newcomers and large household names alike. With high street brands struggling to survive in an already volatile climate, it's important that retailers remember who's at the heart of the business: the customer.
The dawn of the conscious consumer
The modern chocolate enthusiast wants more than a sugar-laden sweet treat to satisfy their cravings. Your fun, traditional Easter egg may appeal to small children, but to reach the parents buying them, it's important that brands demonstrate innovation through new offerings that reflect current confectionary trends.
Consumers want chocolate that looks, tastes and does good. A guilt-free option. In response, chocolatiers are seeing an increase in demand for more natural products on the market. This is particularly true in Europe, which has the largest market for plant-based chocolate to satisfy the needs of the conscious consumer.3
Taste for the finer things
Premiumisation of chocolate is nothing new. With spending on chocolate soaring by £50 million year on year,4 there has been a shift in consumer demand as Brits seek higher quality chocolate treats.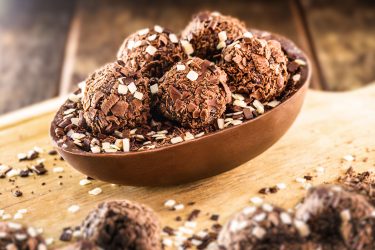 Single origin chocolate is just one of the offerings setting a new standard for premium Easter products. Made from cocoa beans that originate from a specific country, region or plantation, single origin chocolate offers a unique flavour profile that instantly elevates a product.
At Luker, we work exclusively with Cacao Fino de Aroma – a high-quality cocoa used by just eight percent of chocolatiers worldwide. Recognised by the International Cocoa Organization as the most unique cocoa in the world, the final chocolate has sumptuous fruity and flowery aromas with nutty and malt notes to suit the modern consumers finer palate.
The vegan takeover
The number of vegans in the UK increased by 40 percent in 2020.5 With demand for dairy-free alternatives at an all-time high, brands need to innovate and include plant-based products in their Easter collections.
When it comes to confectionary, oat milk is proving to be a popular alternative. Fun and vibrant free-from brand, Happi is one of the UK's leading vegan chocolatiers committed exclusively to using oat milk. Its plant-based Easter eggs come in three distinct flavours: classic plain chocolate, sumptuous salted caramel, and the newly popular zesty orange. This year, Happi experienced strong sales, with many of its Easter offerings selling out weeks ahead, proving the popularity of dairy-free delights.
Creativity is key when approaching the vegan market. Shelves are now saturated with products that successfully rival more traditional competitors. Incorporating fun flavours like peanut butter and marshmallow, brands need to think outside the box to keep up with the free-from future of chocolate.
Shun the sugar
Willing to pay more for healthy, natural products, consumers crave chocolate that tastes and does good.6 They want organic and free-from offerings to suit their modern, conscious lifestyles. As such, it's important that confectionary companies seek sugar-free, natural solutions.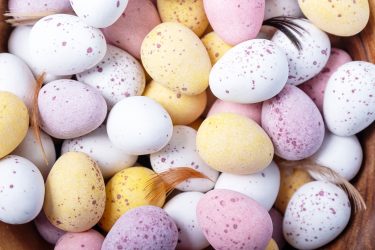 At Luker, we work exclusively with high quality cocoa crafted at the origin; this allows us to have more control over which sugars – and how much – we use in our products. Clients often come to us wanting to create healthier products, whether that's option for sugar-free alternatives using Stevia or other natural sweeteners.
'Better for you' brand, Doisy & Dam are amongst the trailblazers championing low sugar chocolate. Using ethically sourced, high-quality Luker cocoa, its products contain at least 30 percent less sugar than market alternatives. Some of its fun, creative Easter treats include Nuttercups Egg and cheeky sugar-shelled D&Ds.
It's the new, up-and-coming brands that are shaping the chocolate industry in the UK. Chocolatiers must continue to be versatile and adapt to ever-changing consumer demands. While it's often difficult to predict what consumers will want next, brand should carefully monitor the trends and embrace innovation in order to stay relevant in the Easters to come. 
References
About the author
Paul Morris is European Sales Manager at Luker Chocolate. With 13 years' experience in the chocolate industry, Paul is an expert in all things confectionary. He joined the CasaLuker brand in 2016 and has since specialised with Luker Chocolate as its European sales manager. Paul is predominantly responsible for new business, introducing sustainable Colombian chocolate to brand partners around the globe.