Application Note Supplement – December 2020
Welcome to New Food's December 2020 Application Notes supplement.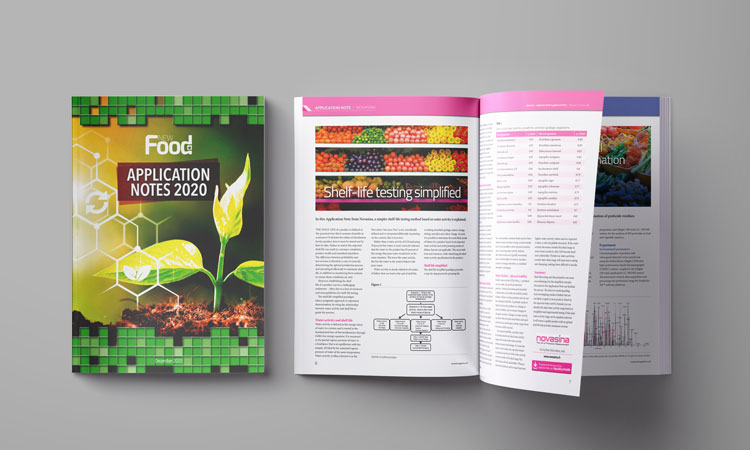 Our esteemed App Notes supplement is always one ofmy favourites to put together because it reminds me of the immense – and diverse – innovation that continually evolves within our remarkable global industry. At the end of the day, where would we be without the expertise of such companies as those featured in our App Notes?
You are most likely sick of the phrase "challenging/unprecedented/insert-adjective-here times so I can only apologise for using it again, but it has been tough. Therefore, I'd like to dedicate this Welcome to those in the sector that are working hard behind the scenes to ensure safe food and drink is delivered the world over. After all, it is the season to be thankful! In this issue, we are pleased (and grateful) to showcase developments from Shimadzu, Bruker, Novasina, The Life Science Business of Merck, PerkinElmer, Allied Scientific Pro, Ocean Insight and Sartorius.