Mass recalls of chicken products
Poultry supplier, Tip Top Poultry Inc. has recalled eight months' worth of chicken products resulting in further recalls from the product distributors.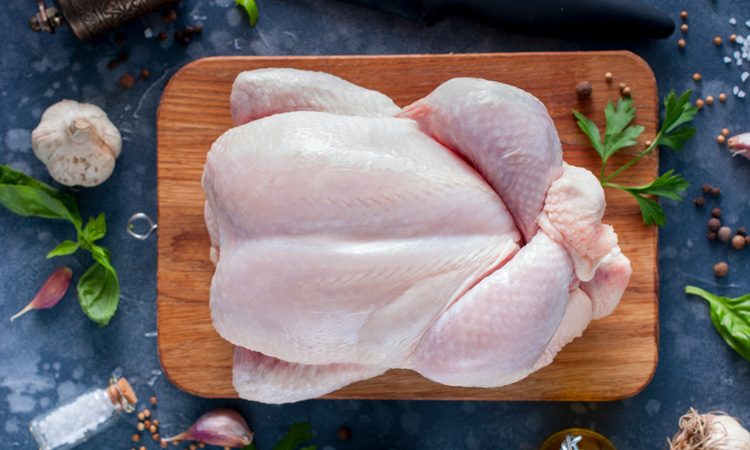 Tip Top Poultry Inc. Rockport, GA, has recalled all its chicken materials produced between January 21 to September 24, 2019 for potential contamination of Listeria monocytogenes.
Lipari Foods recall
As a result, Lipari Foods has issued a recall of products including chicken salads and sandwiches. These were distributed exclusively by Lipari Foods in Warren, Michigan, to food service and retail stores throughout Florida, Iowa, Illinois, Indiana, Kentucky, Maryland, Michigan, Minnesota, Missouri, New York, Ohio, Pennsylvania, Tennessee, West Virginia and Wisconsin.
E.A Sween Company recall
E.A. Sween Company has also announced the recall of multiple products due to possible contamination of Listeria monocytogenes.
Tip Top Poultry, Inc. is an ingredient provider to two of E.A. Sween's suppliers, The Suter Company, Inc. that provides chicken salad products and Baja Foods LLC that provides burritos, to the company. To date, the FDA has not received any reported illnesses related to this organism. Affected product could have been delivered in the Continental U.S., Hawaii and Guam through convenience stores and grocery and mass retail outlets.
Corborn's, Inc. recall
Coborn's, Inc. is also recalling select chicken salad products, which may have been contaminated with Listeria monocytogenes. The recalled products were distributed and sold at Coborn's and Cash Wise Stores in Minnesota, North Dakota and South Dakota; Marketplace Foods stores in Western Wisconsin. 
Grand Strand Sandwich recall
Grand Strand Sandwich has issued a recall for Lunch Box Chicken Salad Fresh Wedges, Lunch Box Chicken Salad Frozen Wedges and Fresh and Local Chicken Salad Croissants due to a potential contamination of Listeria monocytogenes. Tip Top Poultry, Inc., is an ingredient provider to Star Food which makes Grand Strand Sandwich Company's Chicken Salad.
What is Listeria monocytogenes?
Listeria monocytogenes is an organism, which can cause serious and sometimes fatal infections in young children, elderly people and others with weakened immune systems. Although healthy individuals may suffer only short-term symptoms such as high fever, severe headache, stiffness, nausea, abdominal pain and diarrhoea, Listeria infection can cause miscarriages and stillbirths among pregnant women.
Advice for consumers
Consumers who have purchased these recalled products should not consume them. Consumers should discard the products or return them to the point of purchase. The affected product codes and information can be found on the FDA website.