Is cutting out beef imperative to reducing the UK's gas emissions?
Should the UK be cutting its beef consumption to reduce gas emissions and tackle climate change? No, says the NFU.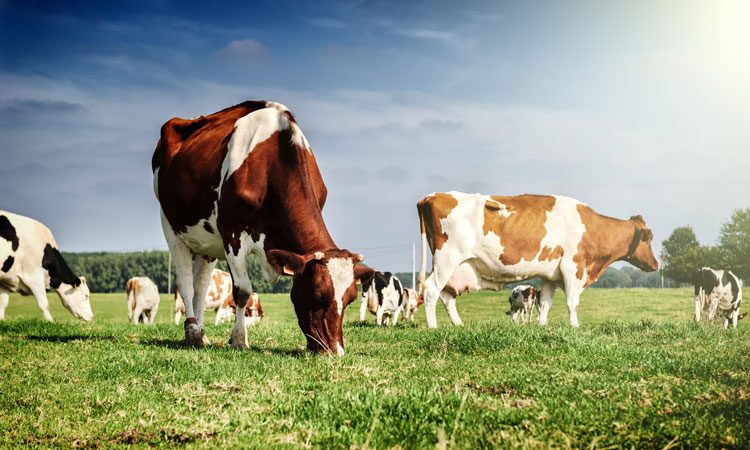 In June this year the UK became the first major economy in the world to pass laws to end its contribution to global warming by 2050.
In regards to agriculture, emissions from UK farms amount to 45.6 million tonnes of carbon dioxide (CO2) a year – about one-tenth of UK's greenhouse gas (GHG) emissions. So will cutting beef help in the UK's goal to be NET ZERO by 2050?
Some seem to think so and are taking action accordingly. A recent report has shown that the plant-based meat market is projected to grow at a CAGR of 15.0 percent from 2019, and the University of Cambridge has also reported that its initiative to cut beef and lamb from its menus has cut food-related carbon emissions by a third.
However, according to a plan just published by the National Farmers' Union (NFU), UK farming can actually become climate neutral by 2040 without cutting beef production or converting substantial areas of farmland into forest.
The NFU says three-quarters of the UK's agricultural emissions can be offset by growing fuel for power stations and then capturing and burying the carbon dioxide, which could lead to energy plants becoming the nation's biggest crop after wheat.
Increasing the carbon stored in soils and using technology to reduce the emissions caused by cattle and fertiliser use are also needed, the NFU says.
"We aspire to be producing the most climate-friendly food in the world," said Minette Batters, President of the NFU. "The carbon footprint of British red meat is only 40 percent of the world average. And we can go further, whether that is through improving our productivity, using our own land to take up and store carbon, planting hedgerows and trees to capture even more, and boosting our renewable energy output. We know that there is no single answer to the climate change challenge facing us all."
The NFU vision's of how UK farming can reach NET ZERO GHG emissions by 2040 encompasses three pillars of activity:
Improving farming's productive efficiency
Improving land management and changing land use to capture more carbon
Boosting renewable energy and the wider bio-economy.
"British farmers are proud to produce food to some of the highest standards of animal welfare and environmental protection in the world," Batters continued.
We can deliver on our commitment to NET ZERO while retaining, if not growing, our agricultural capacity.
"We must avoid anything that undermines UK food production, and merely exports our greenhouse gas emissions to other parts of the world."