New report finds that the ready-to-eat soup market is expected to grow
A new research report predicts that the global ready-to-eat soup market will grow at an estimated CAGR of 5.9% during the period 2017-2022 and exceed a value of US$ 750 million by the end of 2019.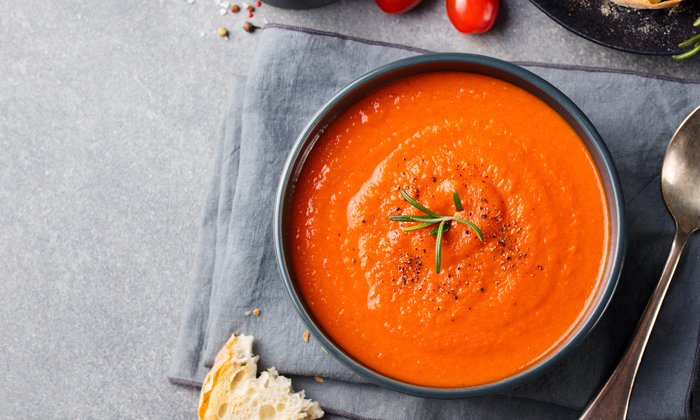 The report, which was conducted by Fact.MR and named the Ready-To-Eat Soups Market, continued that this increase is being driven by a number of factors. This includes a rising demand for convenience foods, an increasing number of women in the workforce, and the increased consumption of soups for treating common colds and sore throats.
Other findings include that:
North America is anticipated to remain an attractive market and is likely to exceed US$ 48 million by the end of 2019
Chicken soup continues to find favour among consumers, with global revenues likely to surpass US$ 115 million in 2019
The emergence of online channels as a viable sales channel has provided new avenues of growth, along with an increase in the online purchasing trends among consumers.
Challenges facing the ready-to-eat soup market
According to the study, the rising preference for flavours over ingredients in the ready-to-eat soup market has encouraged manufacturers to diversify their product portfolio. To meet this demand, corn starch is gaining popularity for enhancing the flavor of soups. However, the intake of high consumption of corn starch results in high blood sugar level, which can lead to negative health impacts which are being recognised by the diet-conscious consumers. 
Another challenge is the extensive use of preservatives to extend the shelf life of soups. Rising health consensus among consumers, coupled with the known health impacts of preservatives, can create reluctance among consumers.
The study also found that constantly fluctuating prices of raw materials continue to pose challenges in terms of supply-demand.
The competitive landscape of the ready-to-eat soup market
With the demand for ready-to-eat food products on an increase, the players in the ready-to-eat soup market are entering into strategic mergers and acquisitions to pave the way for launching innovative products, including:
Campbell completing the acquisition of Pacific Foods in 2017 with an aim to scale up its distribution network and enhance the quality of its customer service
Kraft Heinz investing over US$ 117 million in

2017 for a new condiments plant in Neropolis, Brazil

Princes Food and Drink Group opening a new office in Paris, France meet the growing demand for its products in 2016.
To read the report in full click here.
Related organisations
Related regions