Consumer group calls for mandatory traffic light labelling
Which? has said Brexit presents an opportunity for the Government to introduce legislation to make the labelling system, which was introduced as an option in 2013, mandatory.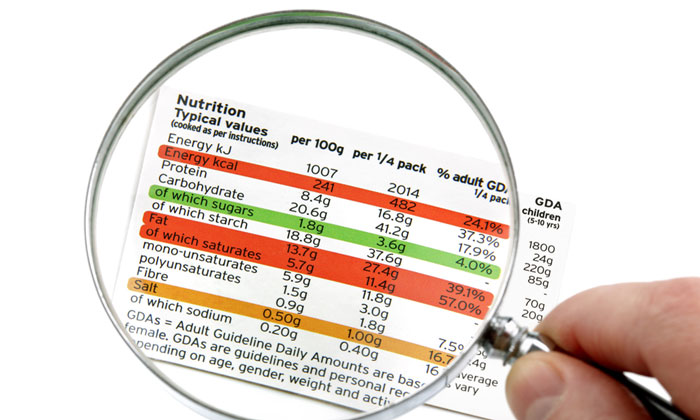 GREEN MEANS GO: The UK's traffic light labelling system has been voted one of the best nutritional information schemes in Europe
Which? is calling for traffic light food labelling to be made mandatory after Brexit, after an investigation into 'adult' breakfast cereals revealed that inconsistent packaging information risks misleading consumers about their sugar, salt and fat intake.
Many supermarket own-brands have adopted the traffic light scheme voluntarily but household names such as Kellogg's are lagging behind, according to the consumer group, leaving buyers faced with a range of information about nutrition and portion sizes.
Which? looked at a range of cereals, porridges and granolas and found they could contain more than three-quarters of the recommended daily maximum of free sugars in a portion – with the 'true' sugar level not reflected on the packaging.
Consumers might also be confused by food companies changing the portion sizes on their packaging or, in the case of Nestle cereals, making it even more difficult to compare with other products by including a measure of milk in the nutritional information displayed on their front of pack labelling.
Which? believes consumers would be far better served if all manufacturers used the traffic light nutrition labelling scheme, which shows whether levels of sugar, salt and fat are high, medium or low using red, amber and green traffic light colours – and is based on the amount per 100g. This would make it easier to compare across products, regardless of the portion size suggested.
Because of current European Union rules, this kind of labelling on the front of packs is only a voluntary requirement – so some manufacturers are not using it.
Which? is calling on the Government to use Brexit as an opportunity, once EU Laws are transferred to British law, to introduce legislation that makes traffic light labelling mandatory as part of an approach based on high food standards and aimed at boosting the nation's health and well-being.
Alex Neill, Which? Managing Director of Home Products and Services, said: "It is clear that the current, non-standardised food labelling system is at best confusing and at worst misleading. Helping people to compare at a glance how much sugar, salt and fat a product contains has proven to be an effective way of helping them to make healthier food choices.
"The Government must not miss this opportunity to use Brexit to make traffic light labelling a legal requirement, so consumers finally have clear information to make better and more informed choices."