French retailer joins the blockchain revolution with eggs, mince and more
Chicken has been plucked as the first product to go on blockchain in an innovative step by a major French retailer. More products, such as eggs and mince, are set to follow.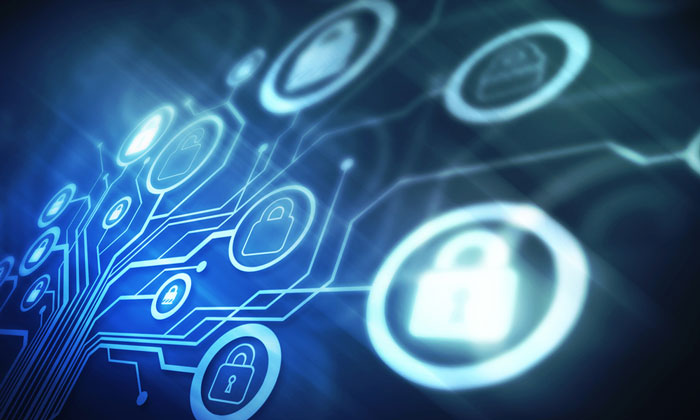 A popular French retailer has launched its first food blockchain and plans to extend the technology to eight more product lines before the end of the year.
Carrefour announced the move as part of the implementation of the Carrefour 2022 transformation plan.
It will start using the traceablity technology in its Carrefour Quality Line Auvergne chicken, one million of which are sold every year, before rolling it out to eight more animal and vegetable product lines, such as eggs, cheese, milk, oranges, tomatoes, salmon and ground beef steak in the next year.
It is the first time the technology has been used in French food.
Laurent Vallée, Carrefour's General Secretary and Head of Quality and Food Safety, said: "[Becoming] the leader of the food transition for everyone is the aim that Alexandre Bompard has set for the Carrefour group.
"Making use of blockchain technology is an exemplary step in meeting this aim. This is a first in Europe and will provide consumers with guaranteed complete transparency as far as the traceability of our products is concerned."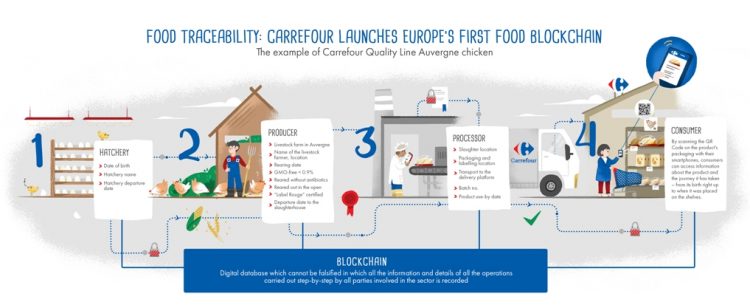 Each product's label will feature a QR Code which consumers will be able to scan using their smartphones.
This will provide them with information about the product and the journey it has taken – from where it was reared right up to when it was placed on the shelves: for example, for free-range Carrefour Quality Line Auvergne chicken, consumers will be able to find out where and how each animal was reared, the name of the farmer, what feed was used (whether or not they were fed on French cereals and soya beans, on GMO-free products, etc.), what treatments were used (antibiotic-free, etc.), any quality labels, where they were slaughtered, etc.
The technology behind the cryptocurrency bitcoin, blockchain has piqued the interest of the food industry over the last few years, but only recently has it been seen to enter the market.
It provides the advantage of tracebility "from farm to fork" via indelible blocks of data. Some experts have warned however that though the data might be untouchable once it has been entered, there is little to stop the entry of incorrect data to begin with.